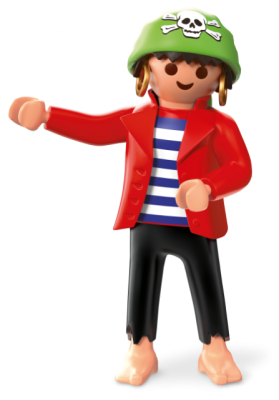 Frequently asked questions
Journey
How do I reach the PLAYMOBIL-FunPark?
PLAYMOBIL-FunPark
Brandstätterstraße 2-10
90513 Zirndorf
Tel.: +49 (0) 911-9666-1455
Fax.: +49 (0) 911-9666-1419
Email: funpark@playmobil.de
Contact
Are there enough parking lots?
There is a modern parking system around the FunPark with more than 3.000 parking lots. In the two parking garages you will also find special parking lots for disabled people.
Can I reach the FunPark with public transport?
Is the attraction also open in winter?
No, this attraction is only open during the main season. The entire outdoor area is closed for the winter season.
Tickets and prizes
When is the FunPark open?
How much is the entrance?
Do birthday kids have to pay?
Birthday girls and boys are admitted free of charge and get a little surprise (verification required).
Can I buy tickets online?
You can order your tickets online in advance via our online shop. Please note: In the 2022 season, admission is only possible with an online ticket reserved in advance.
Visitors with a disabled pass can order discounted tickets at the online shop. Accompanying persons receive free admission if the pass has the B or H sign (zero price online ticket required).
We also offer discounted tickets at the online shop for groups of 10 or more and for members of various cooperation partners (proof required at the ticket office, discounts cannot be combined).
Visit Online-Shop
Shopping
Is there a PLAYMOBIL shop?
At the FunPark-Shop you will find everything your heart desires. Enjoy the bright offer and explore great toys. If you want to do a relaxing shopping tour, we recommend to avoid the rush hour before the park closes.
During your stay, you can leave your purchases at the shop's information desk and take them with you when you leave the park, or at the latest when the park is closing.
Of course, you can also visit The FunPark-Shop at any time also without entering the park. The opening hours are identical with the park's opening hours.
The complete PLAYMOBIL assortment is also available at the PLAYMOBIL Online Shop.
The FunPark-Shop - more details
Is there a shop for LECHUZA planters?
Explore the world of LECHUZA and its fascinating watering system! You can enter the LECHUZA-Store from the FunPark (behind the pirate ship) and also from Carl-Benz-Straße outside the park.
Please note: From November 14th, 2022, the LECHUZA-Store will temporarily be located within the FunPark-Shop on Brandstätterstraße.
LECHUZA-Store
Can I pay with credit card?
We accept credit cards in the two shops. There is a minimum value of 5 €.
Gastronomy: Credit card payments are accepted at all of our gastronomy stations.

Tips for parents
Is there a possibility for children to swim?
Children can splash around at the Water Playground and the Mermaid Kingdom. We ask you to wear swimming clothes here. Due to hygiene and saftey reasons, bathing is not allowed at the other water areas.
Are there special areas for toddlers?
The PLAYMOBIL-FunPark is perfect for children between 3 and 10 years. But there are also special areas for toddlers. In the indoor area you can find several corners with PLAYMOBIL 1.2.3 toys for children under 3 years.
The whole park is easily accessible with a buggy or pram. There are different nappy-changing rooms and a mother-child-room in the HOB-Center.
Are there special rooms for parents and children?
At the HOB-Center there is a cosy and attractive room with microwave. Here all parents can relax and spend some quiet minutes with their babies.
What about children's vehicles?
Please notice that for safety reasons it is not allowed to bring along scooters, bikes or tricycles (also with guide pole) into the park. You can leave them for free at the information desk in the shop.
Show all
Food & drinks
Where can I buy something to eat?
Delicious meals and drinks are provided at different points in the park. The beer garden, the pub, several snack points or the ice booth – you will find something fresh and tasty.
Please notice: The opening hours of our gastronomy can vary according to visitor numbers and weather conditions.
Are there detailed information about the dishes?
Detailed information about ingredients and allergy information you will get at each gastronomy station.
For disabled people
Accessibility
All areas of the park are accessible with wheelchairs. If you need help, please contact our friendly staff.
Disabled people with corresponding ID receive 1 € discount of the current season's admission fee.
At the service center you can hire a wheelchair for free (deposit € 50).
A special map is available, helping guests to find their way around and to discover the park on the best route with a wheelchair.
The PLAYMOBIL FunPark was tested for accessibility and classified according to the criteria of the nationwide label "Reisen für alle". Further information: https://www.reisen-fuer-alle.d...
More info
Are wheelchairs available for rent?
A limited number of wheelchairs is available to rent free of charge at the FunPark-Shop's service desk against a deposit of 50,00 €.

Can I bring my assistance or therapy dog with me?
Yes, assistance and therapy dogs are allowed in the park with appropriate proof. Please present this proof at the entrance.
Stay overnight
Is there a hotel at the park?
Next to the PLAYMOBIL-FunPark, the PLAYMOBIL-Hotel is the place to be for families with a long journey.
Details
Good to know
Where do I get some information sheets or flyers?
At the entrance you can get our information sheet and a map of the park. If you have questions, don't hesitate to ask our staff at the service center in the shop and in the HOB-Center.
Can I bring my dog or other pets with me?
We kindly ask for your understanding that dogs and other animals are not allowed in the park.
However, if you are travelling with a four-legged friend, you will find plenty of shady parking spaces in our multi-storey car parks. However, if the car parks are full, please call 0911/9666-1455 and we assist you. To ensure that you can take good care of your dog, it is possible to leave the FunPark at any time and then re-enter. Please have your day ticket ready for re-entry. Assistance and therapy dogs are allowed in the park with appropriate proof. Please present this proof at the entrance.
Are there longer waiting times at the attractions?
The number of visitors varies from the different seasons. Especially in the peak season, during Bavarian summer holidays and at beautiful weather, there might be a lot of visitors and longer waiting times.
Come and visit us out of peak season in spring or fall. In these periods you can explore the park without any stress.
Are there special smoking areas in the park?
The PLAYMOBIL-FunPark is a non smoking park. Therefore we ask you to avoid smoking all over the park. Please recognize that smoking is only allowed in the smoking areas, where you can find ashtrays.
Show all
Our homepages
Related links
Here are some links to further homepages: