PLAYMOBIL-FunPark Attractions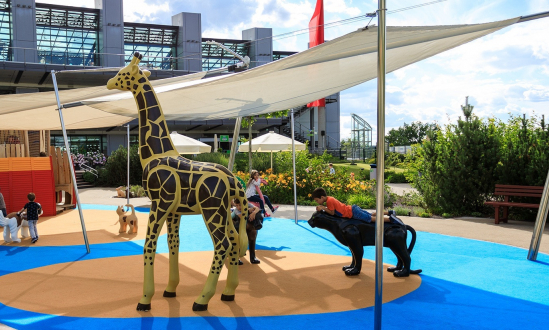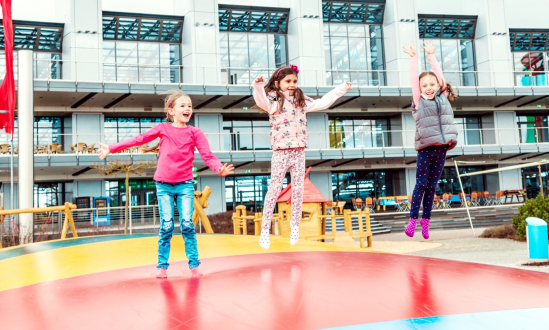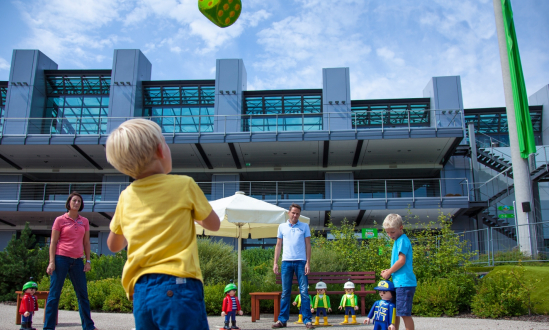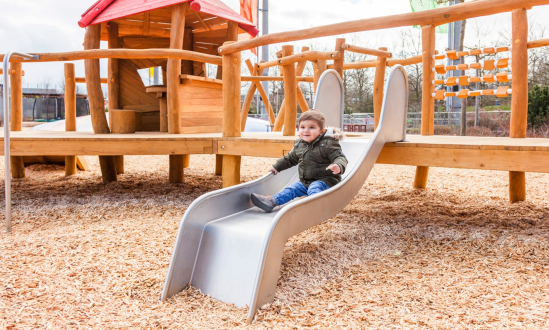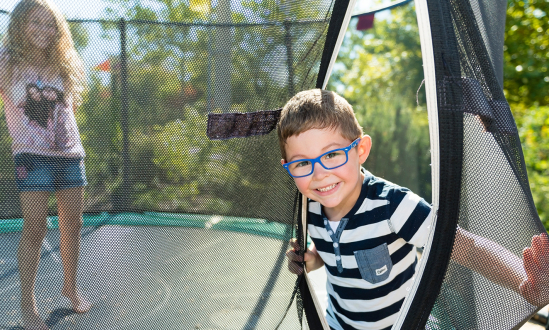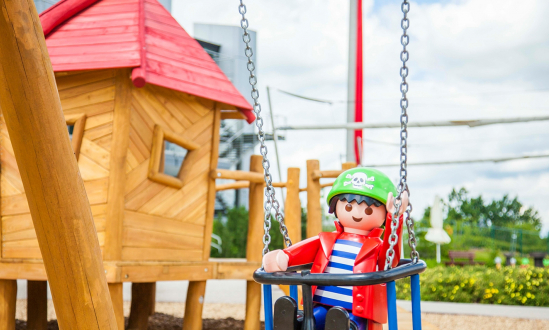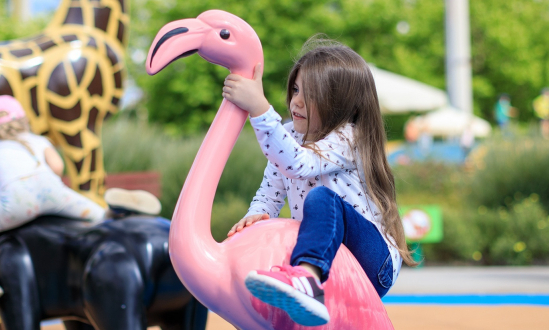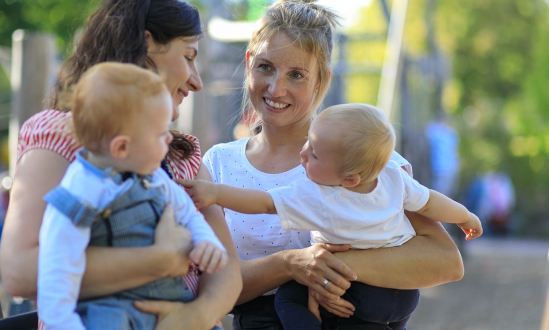 Action Park
Action and fun for all generations – from the smallest to older visitors.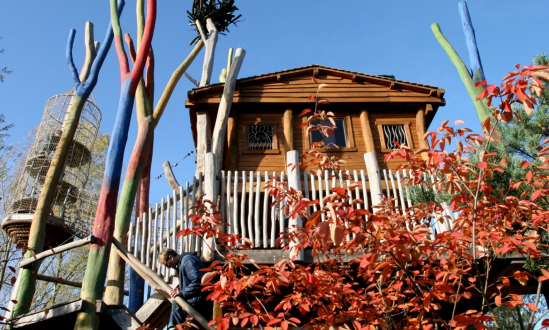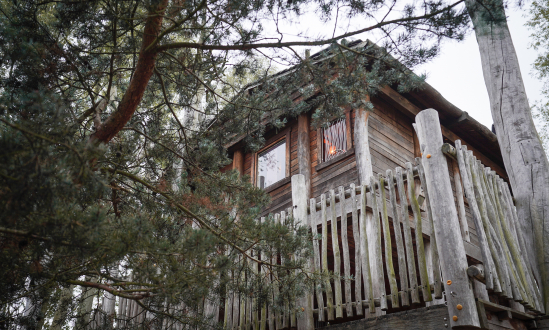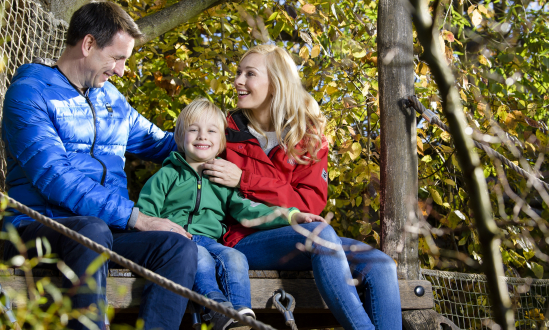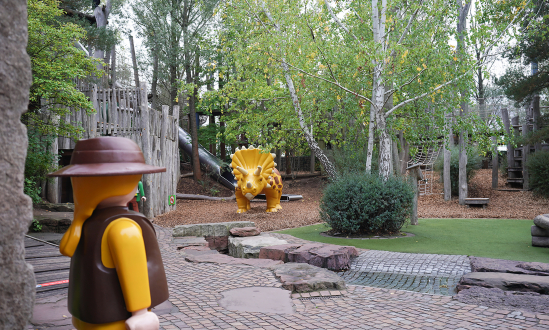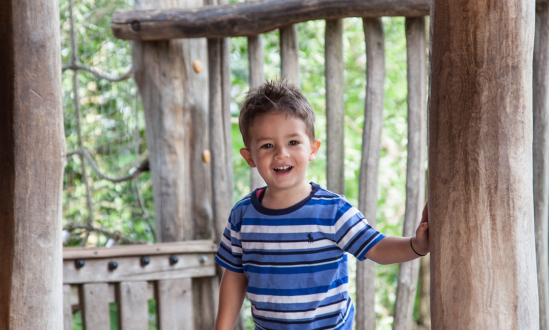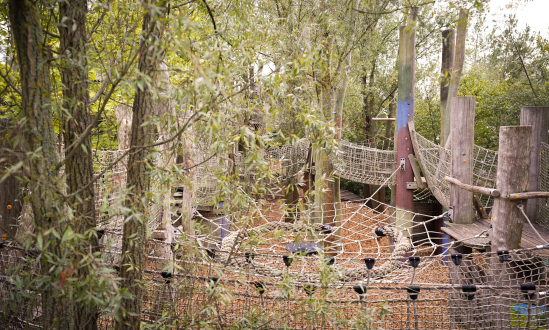 Adventure Tree House with dinos
Our world of extinct prehistoric giants offers plenty to discover and experience for curious researchers: A four-meter Tyrannosaurus Rex, a Triceratops mom with baby, a dino nest, and much more!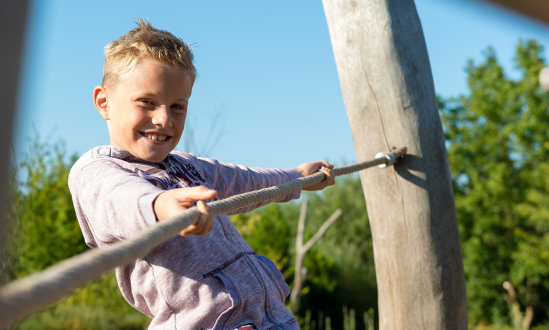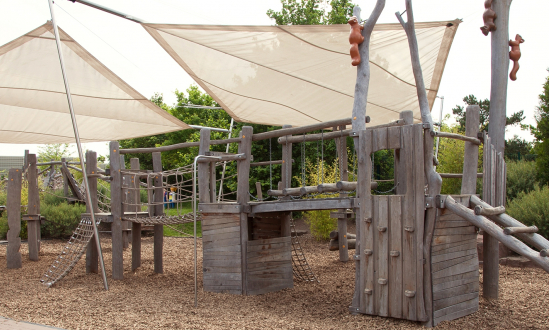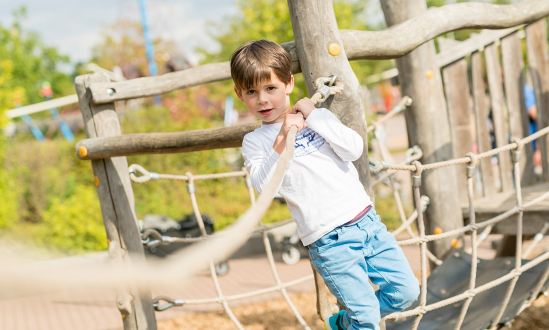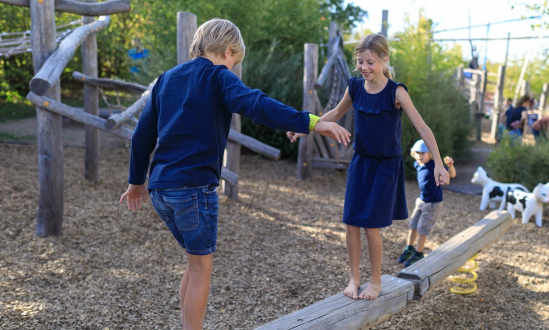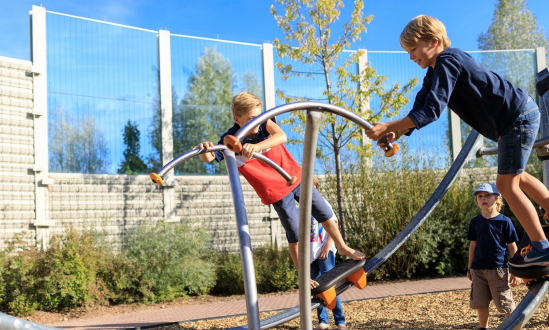 Balancing parcours
On various balancing courses, rope bridges and slack lines children of different ages can test their sense of balance and coordination.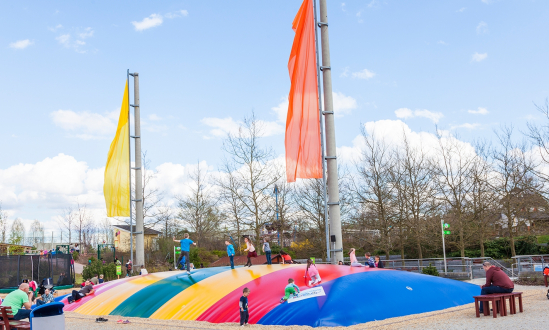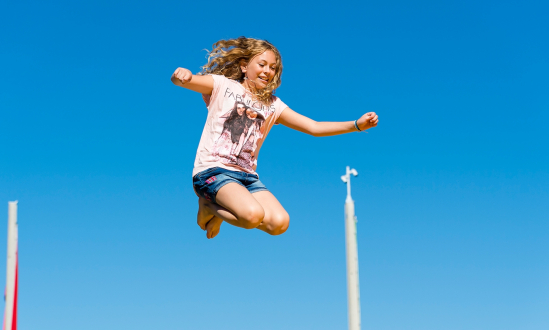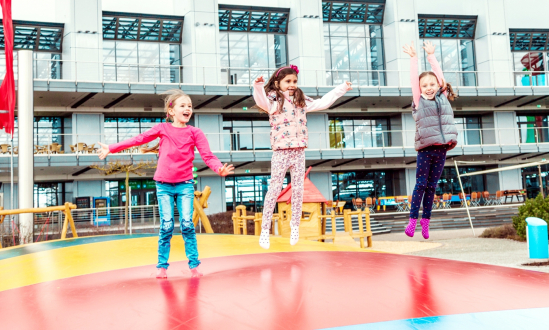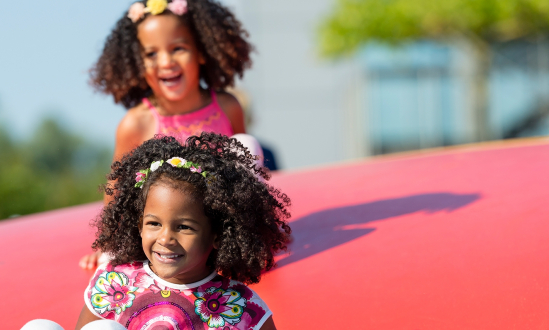 Bouncing Pillow
The giant, 160 m² Bouncing Pillow and two trampolines guarantee ultimate fun and action for everyone.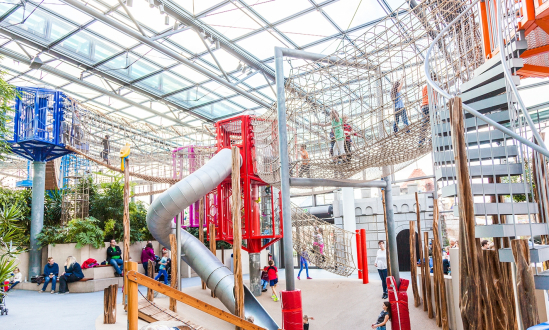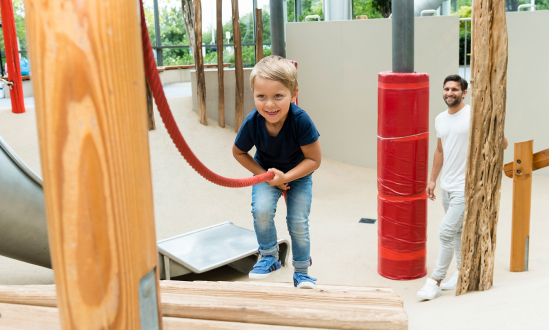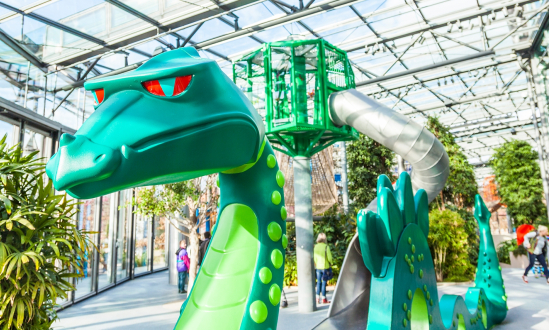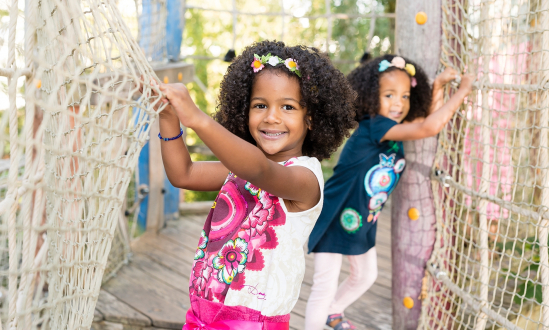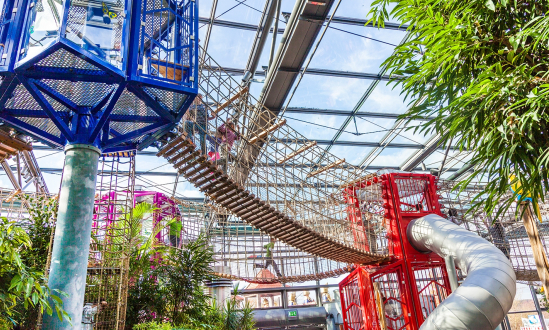 Climbing Area
The place to be even on rainy or cold days: Are you brave enough to climb the seven colourful, hexagonal towers?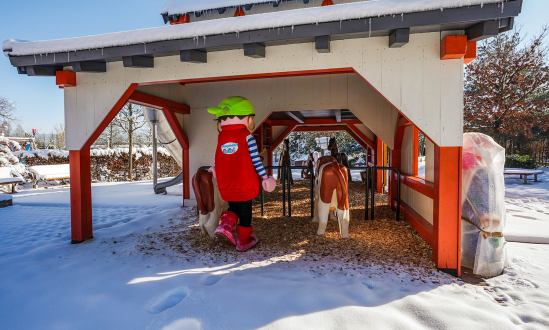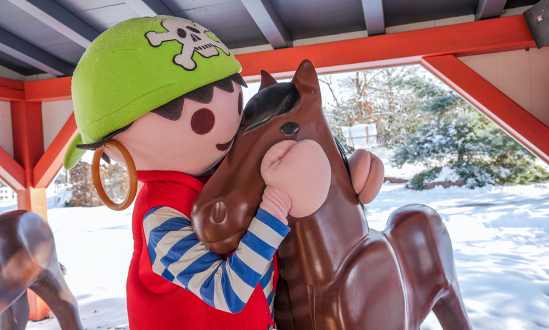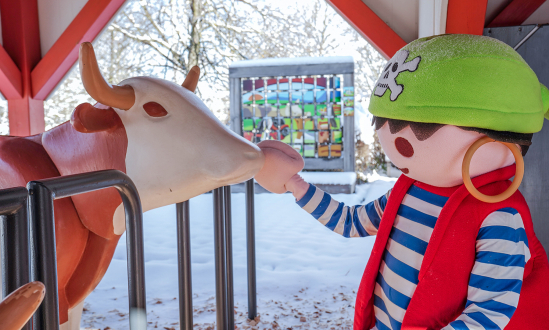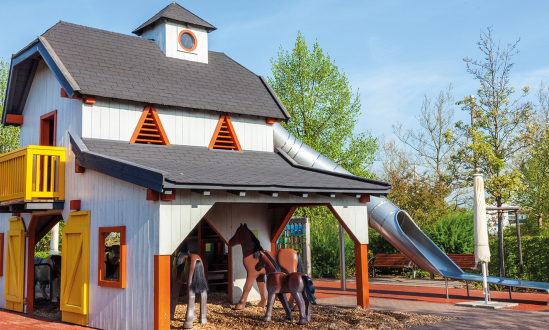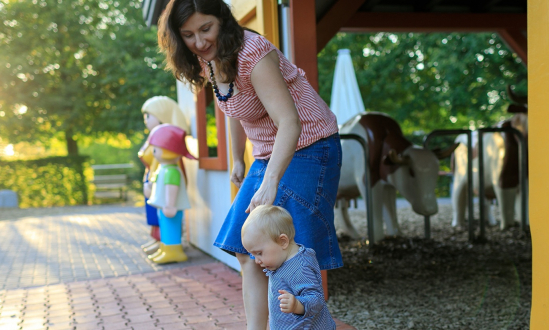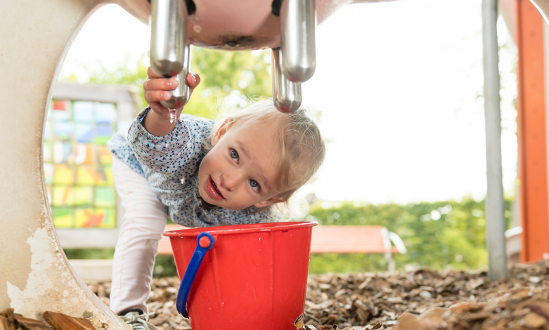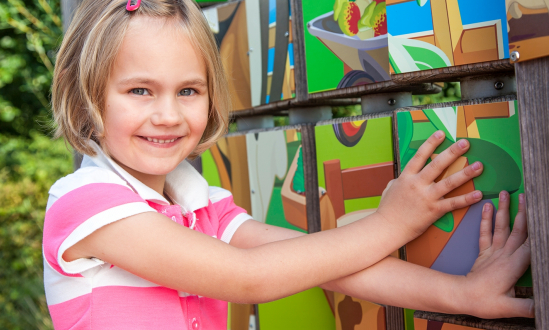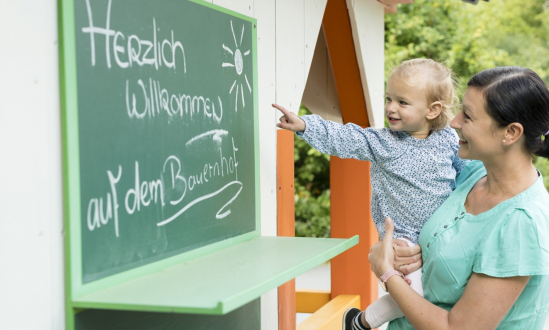 Farm
The amazing farm scenery teaches young visitors about the different jobs on a farm. Everyone can join the farm life here and try everything out!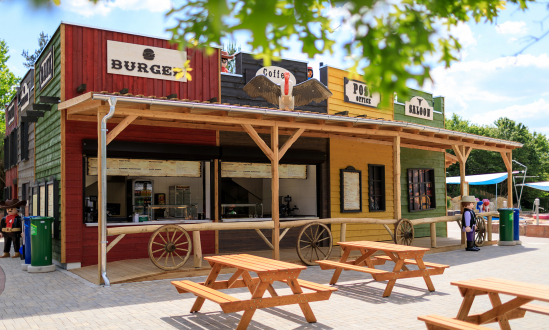 Goldmine
The PLAYMOBIL Western City offers you the perfect setting for authentic Western adventures.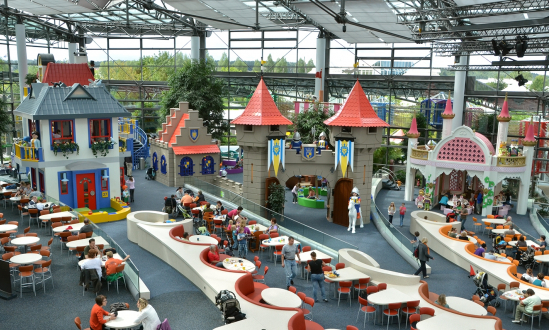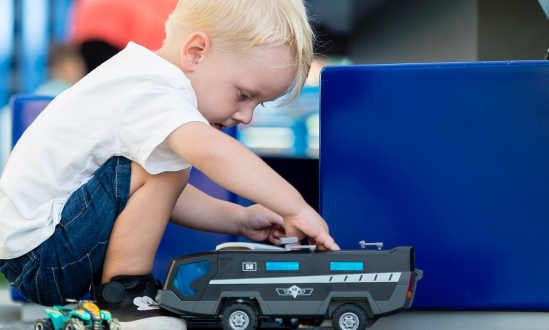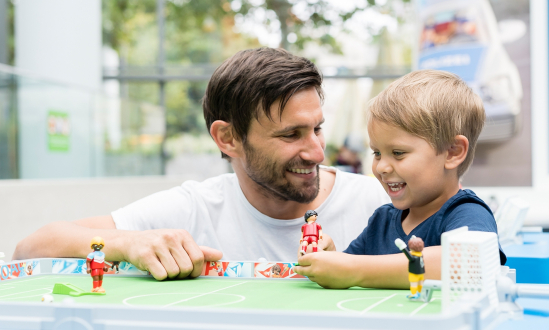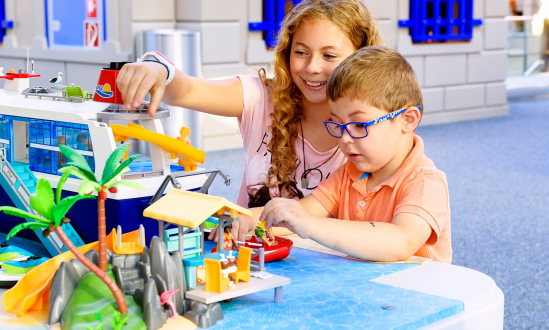 HOB-Center
Weatherproof play fun on 5,000 m²: At the large play city, children can try all the current PLAYMOBIL themes.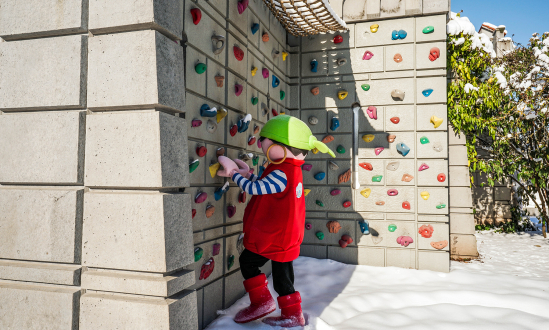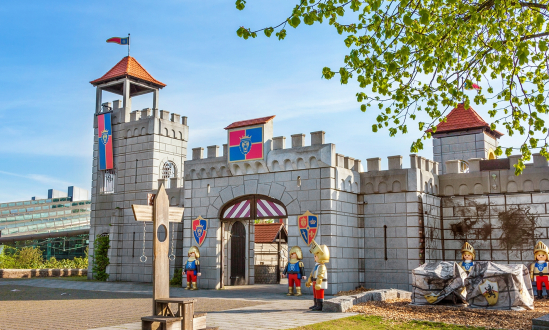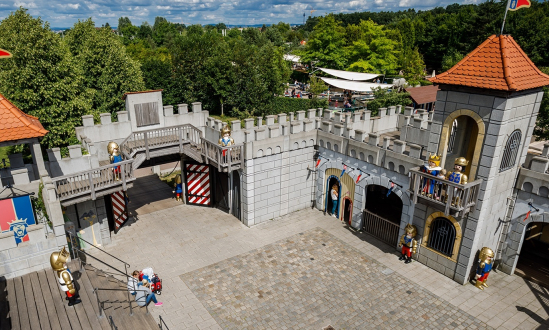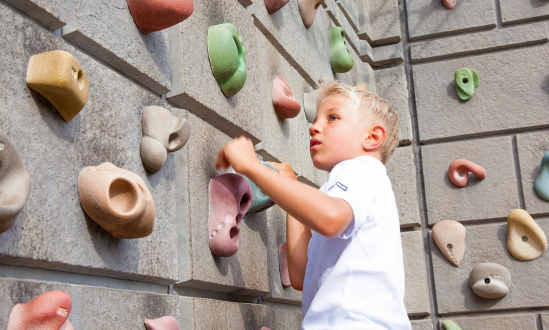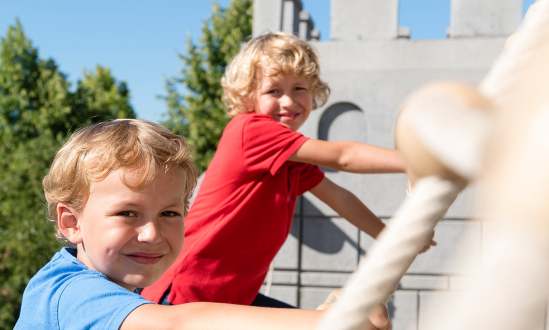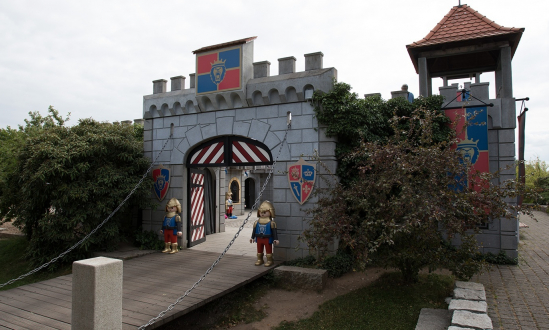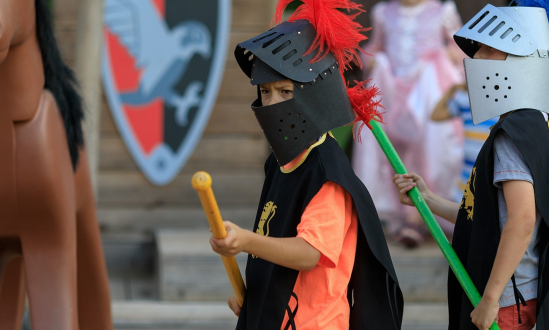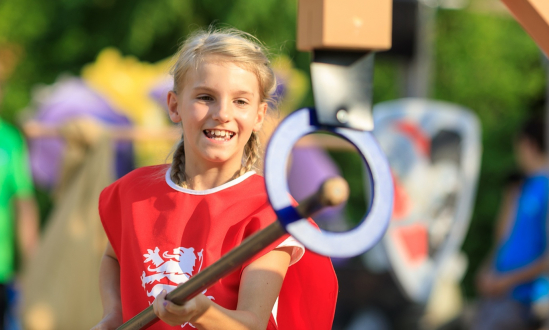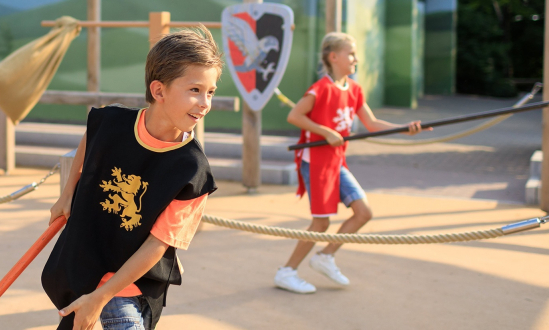 Knight's Castle
On the highest point of the park, the Knight's Castle mightily emerges from the hill. The watchtower, dungeon, secret underground passage, hall of mirrors and throne room take girls and boys back to the old knights' days.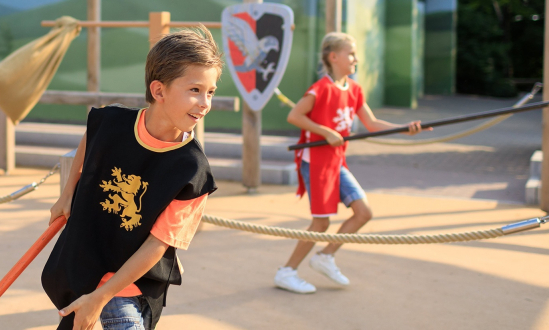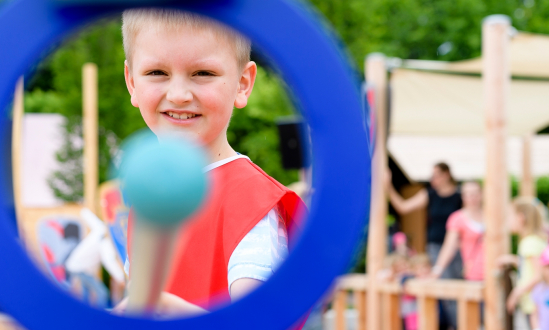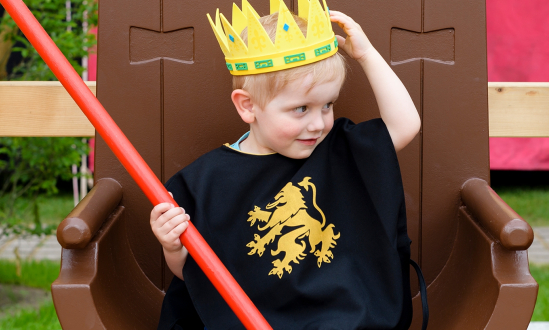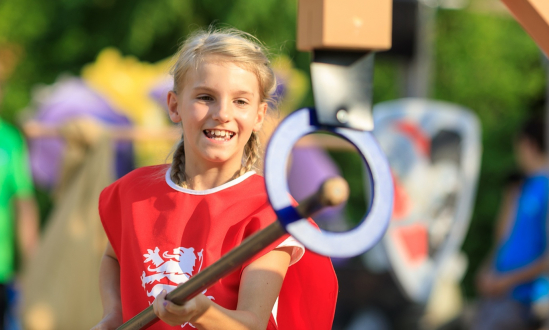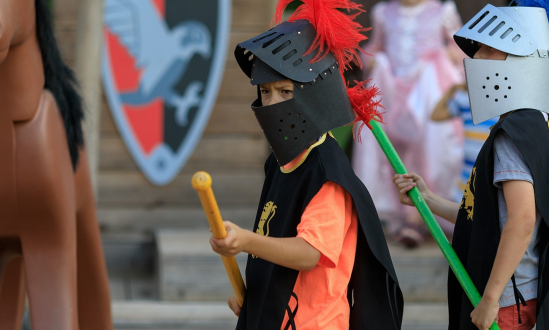 knights tournament
This year, the newly designed knights tournament near the great knight's castle invites to exciting knights games. Knightfans and castle maids can experience great adventures here!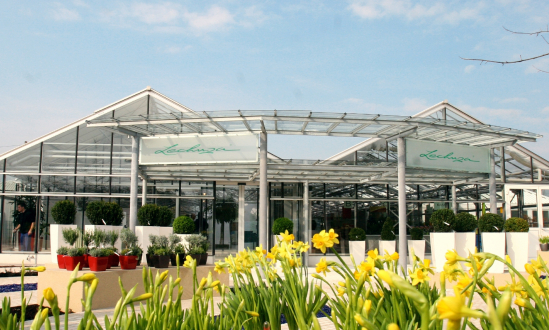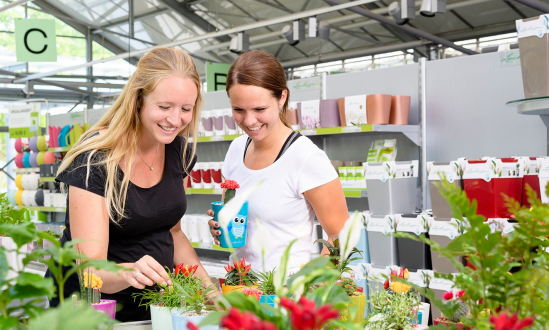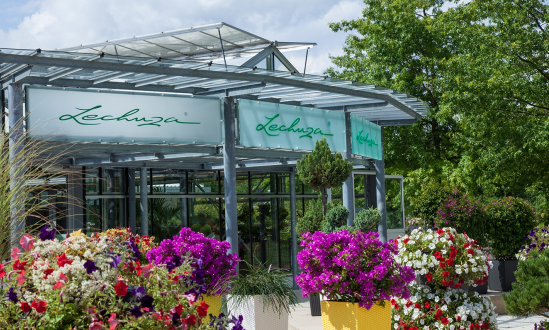 LECHUZA-Store
Discover the world of our innovative planters and convince yourself of the unique LECHUZA sub-irrigation system.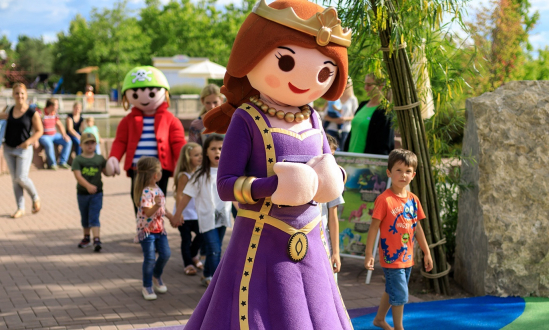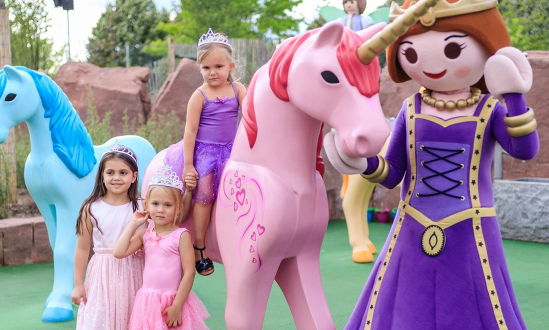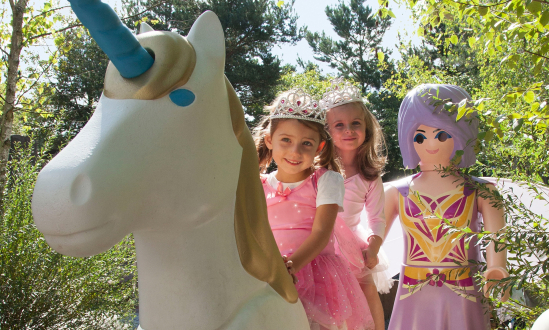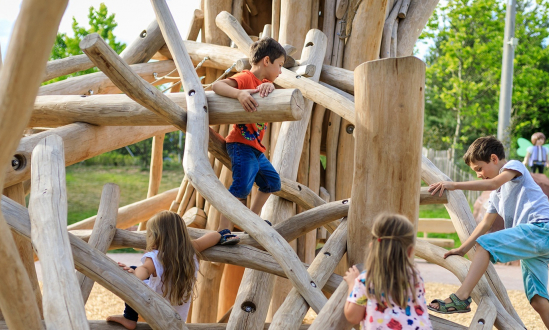 Magical Fairyland
Enter through the colorful rainbow into the magical realm of fairies and elves!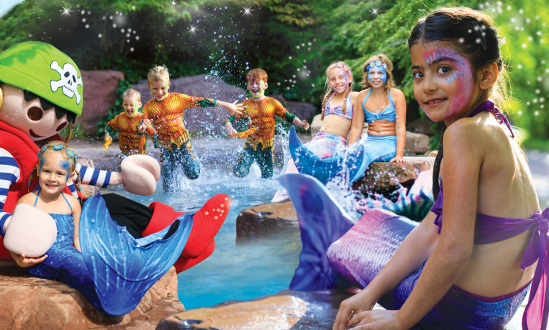 Mermaid Kingdom
Dive into a colourful coral world and visit the PLAYMOBIL mermaids in XXL. Here, you can splash around, style the mermaids' long hair or get creative in the sand!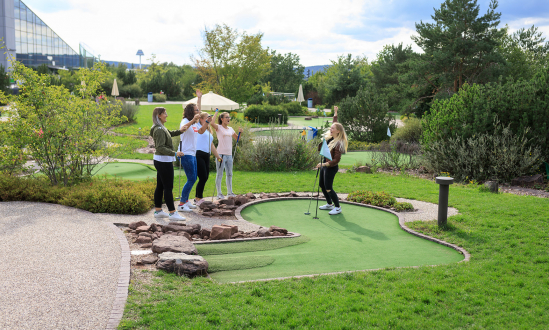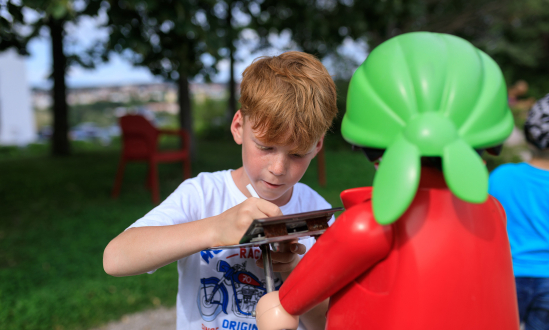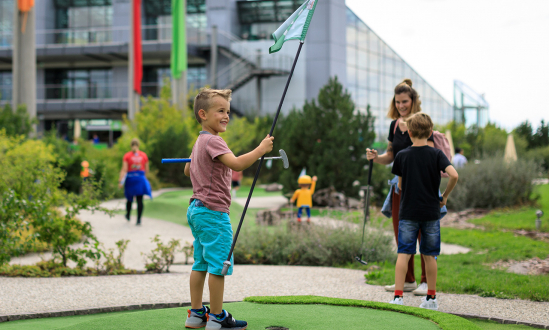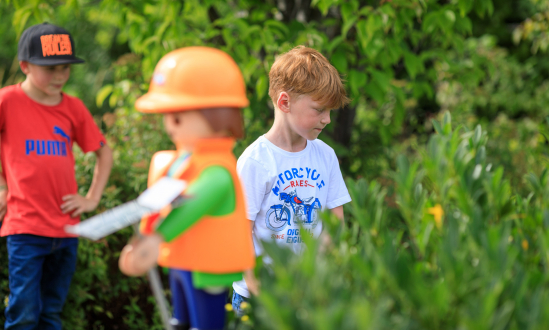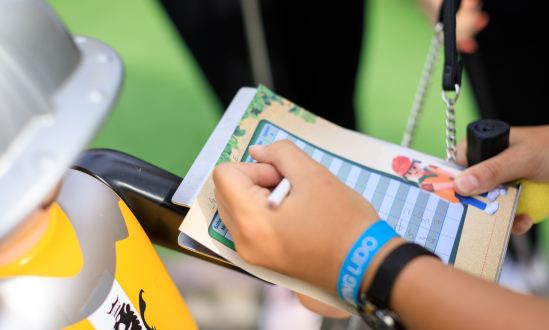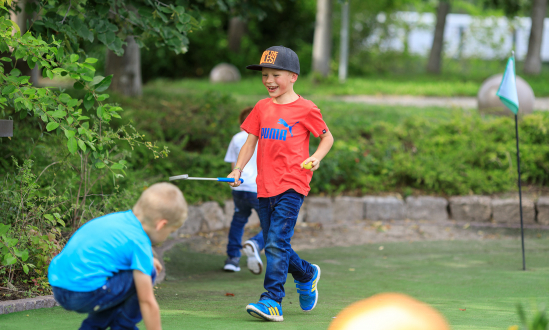 Mini-Golf Course
18 holes on professional-grade astroturf, spread over a unique 5,000 m² park. Sand bunkers, stone bridges, tunnels, and much more guarantee exciting games.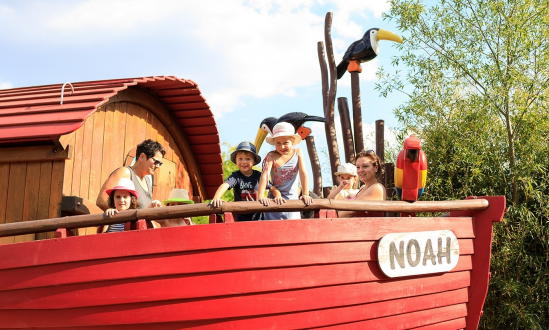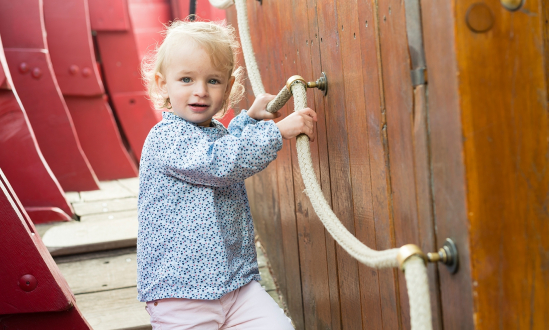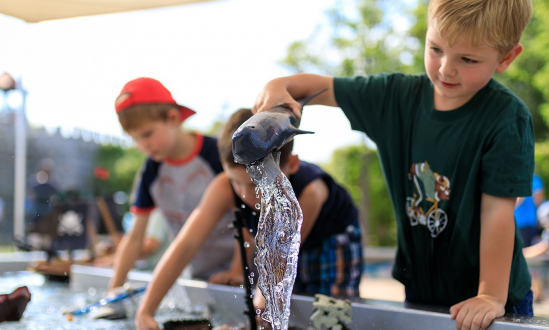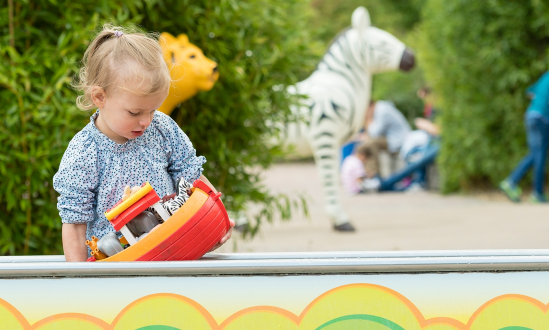 Noah's Ark
On hot summer days various water playgrounds provide a refreshing dip. At Noah's Ark the complete PLAYMOBIL fleet is available for cool water play fun.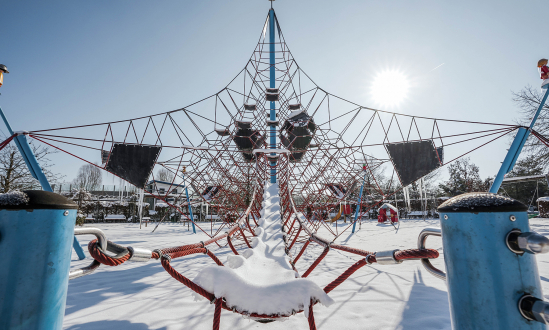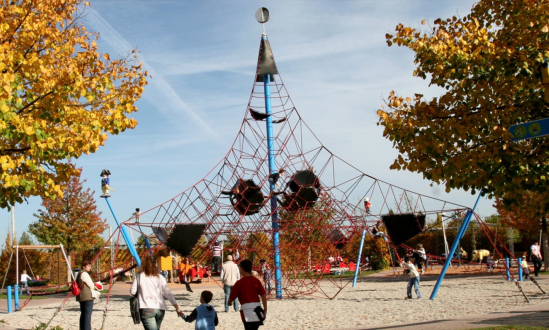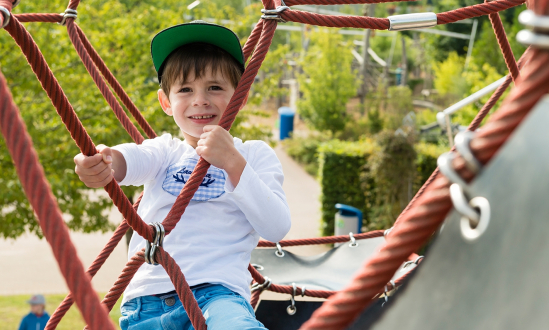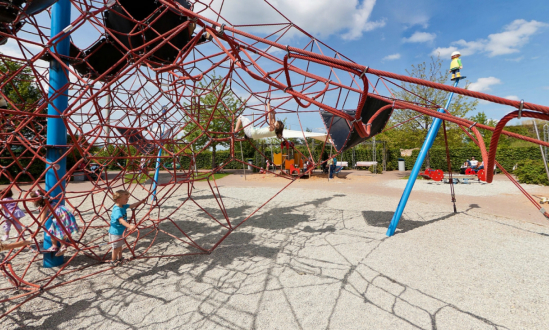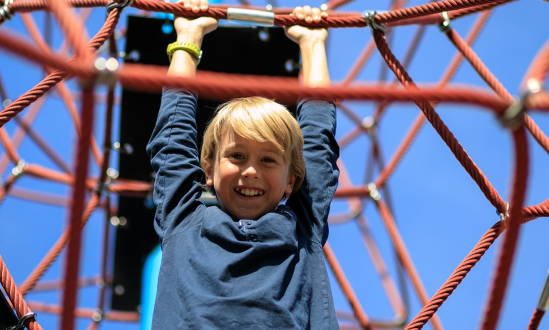 Octa Climbing Net
This is what active kids love: climb up to dizzy heights. It's time to go all out on the Octa Climbing Net!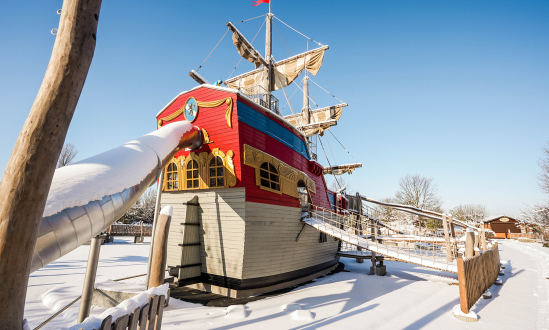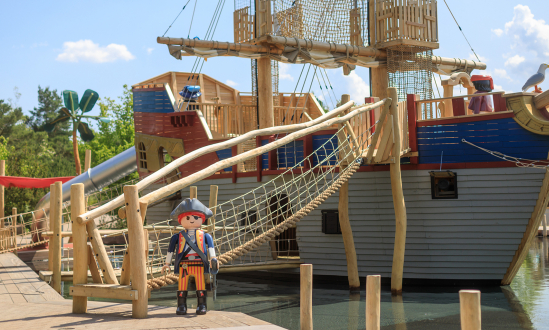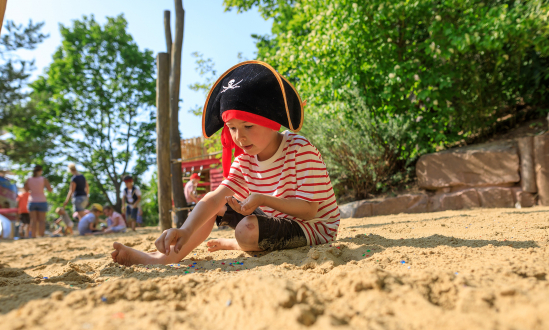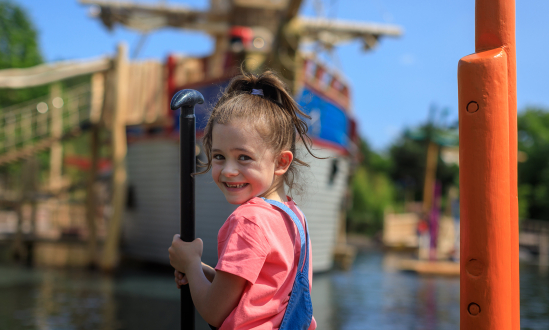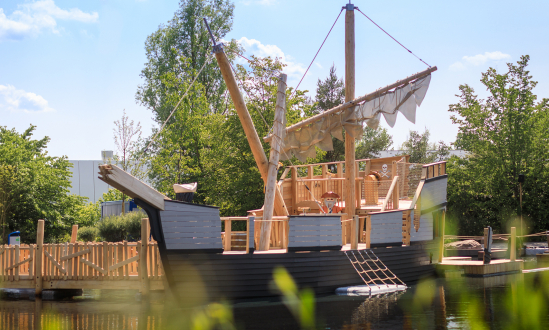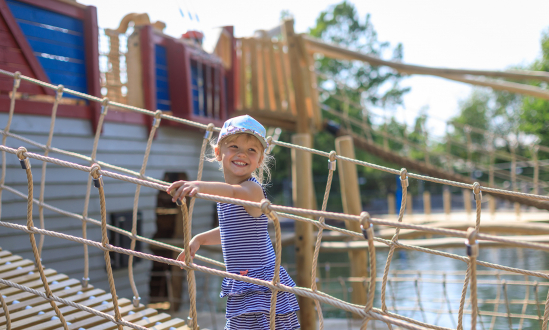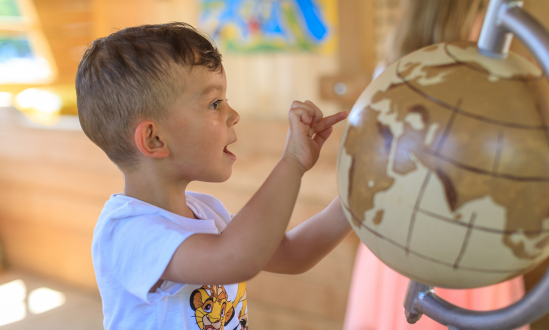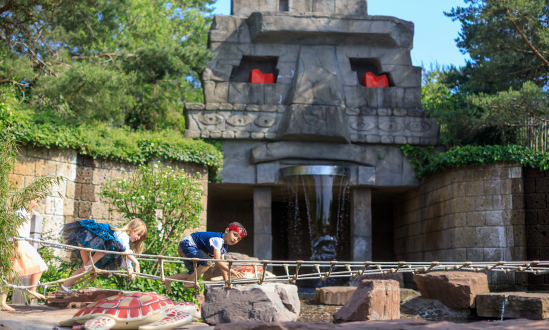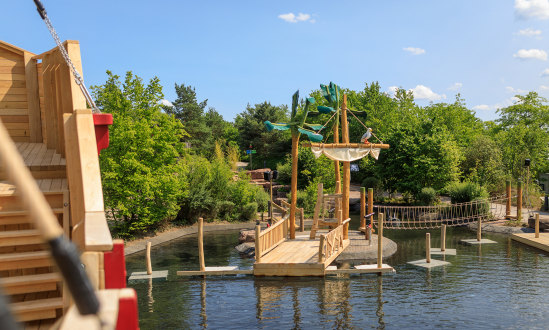 Pirates
Full speed ahead! The large pirate ship, the stranded shipwreck and a mysterious pirate lagoon are inviting you to great adventures.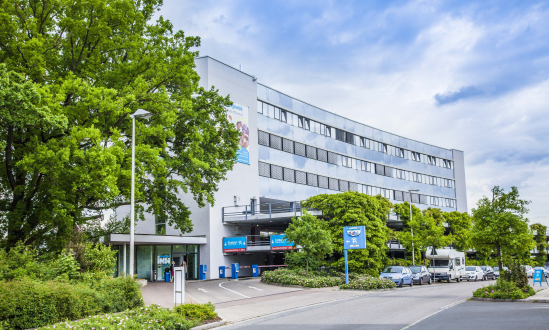 PLAYMOBIL-Hotel
The family-friendly PLAYMOBIL-Hotel welcomes all visitors who plan a stopover on their journey or an extended visit to the PLAYMOBIL-FunPark.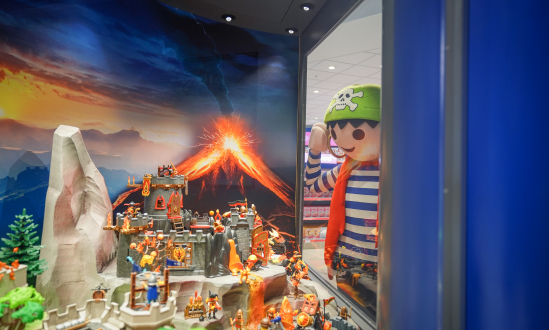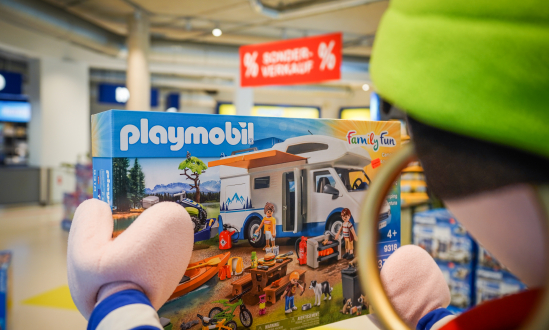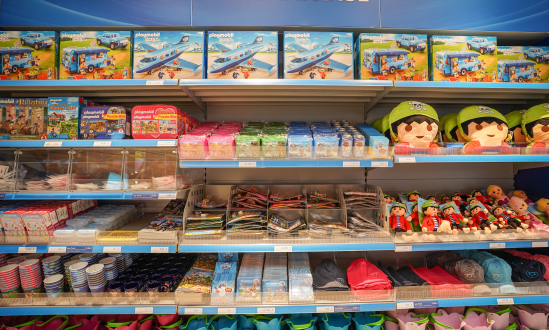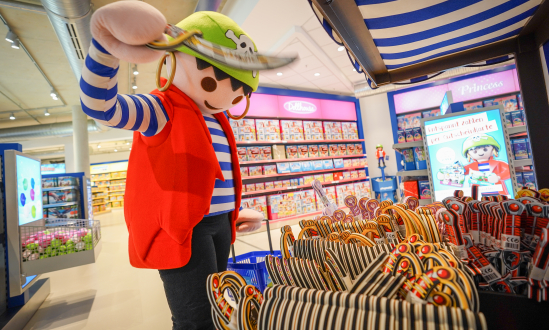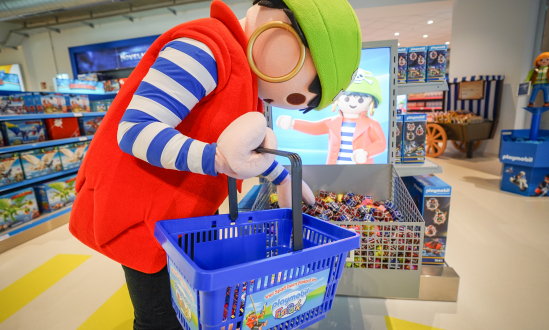 PLAYMOBIL-Shop
After extensive reconstruction, the FunPark-Shop is now welcoming you with more space and a greater shopping experience!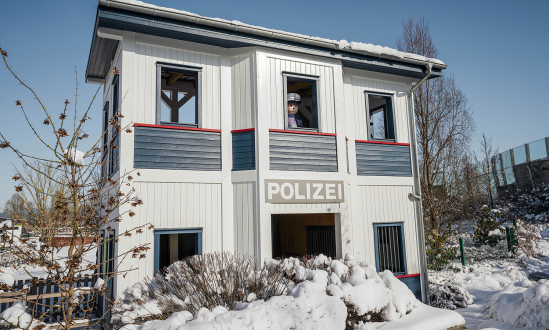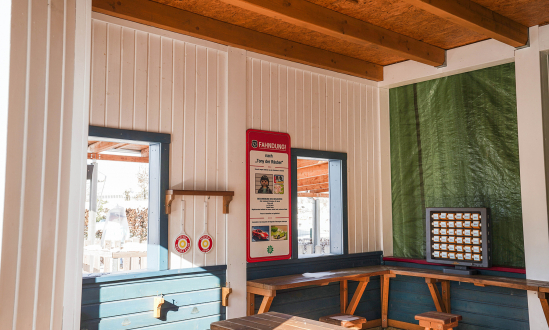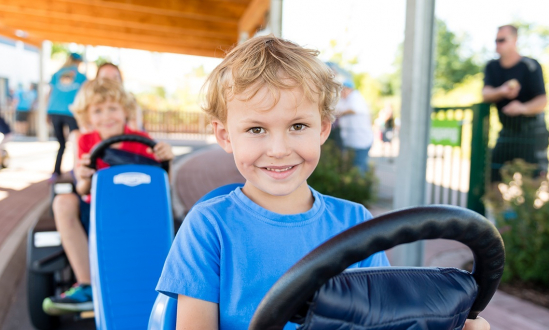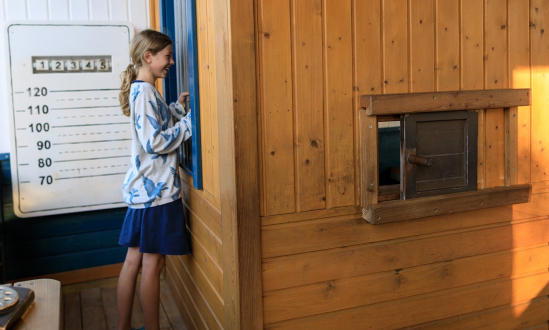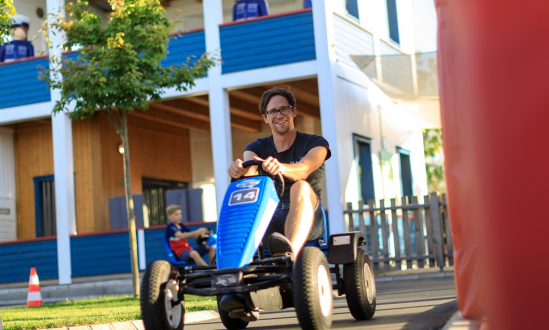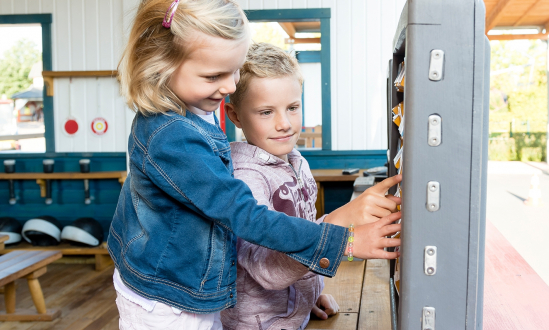 Police Station with GoKart Course
Discover our large police station with prison cell and prove your skills in handling the radio and signalling disc. The cool pedal GoKarts promise thrilling chases on four wheels for children from 1,20m.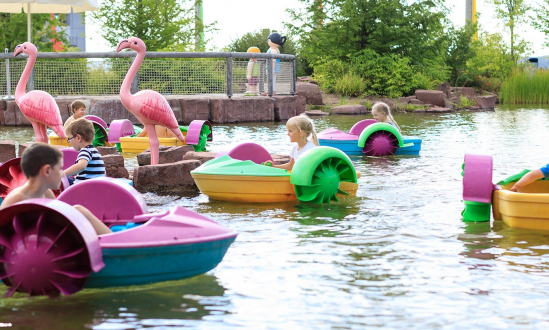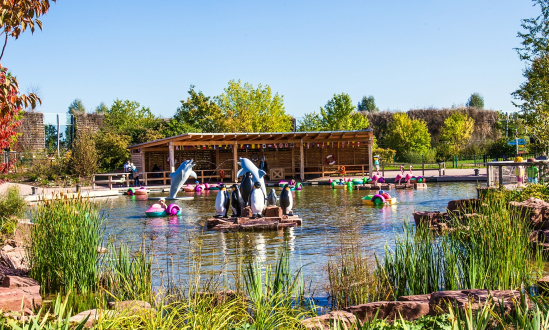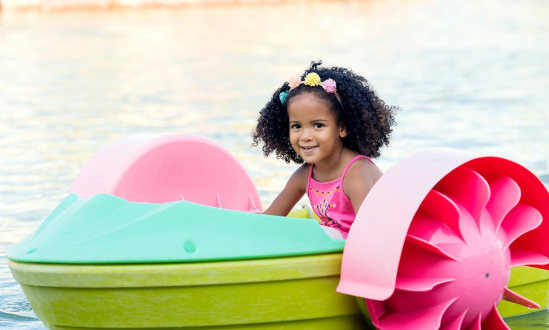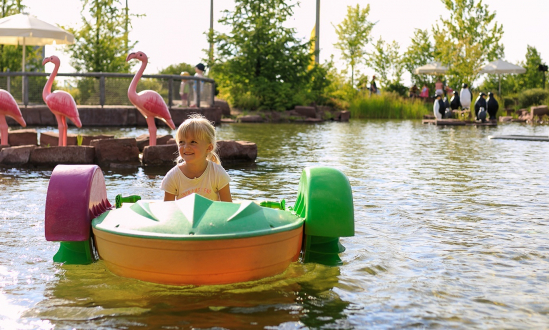 Power Paddle Boats
On your paddles, get set, go! The colourful paddle boats invite children aged four years and up to get active and paddle across the lake.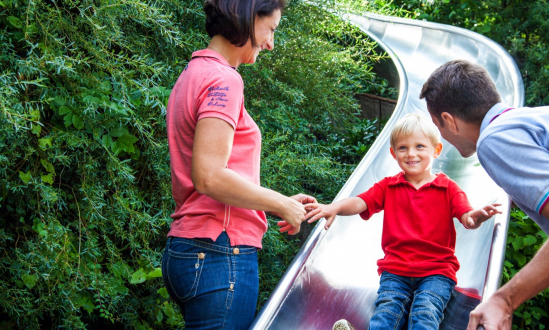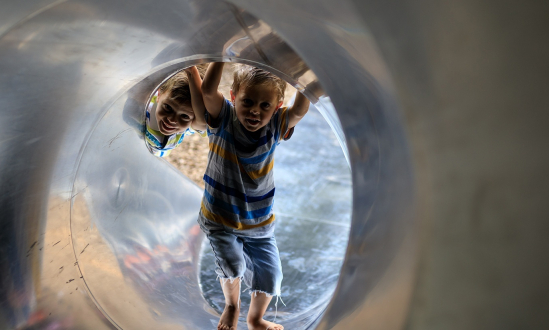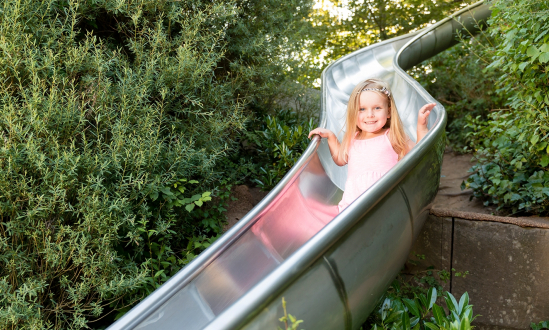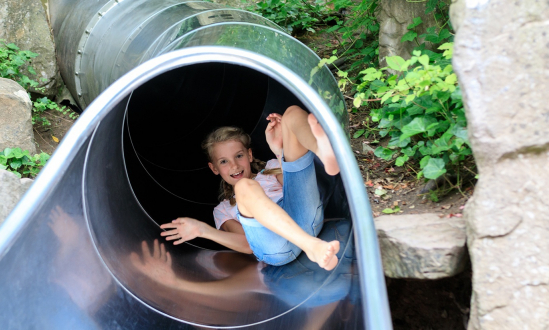 Slide Slope
This is what active kids love. It's time to go all out on the Slide Slope!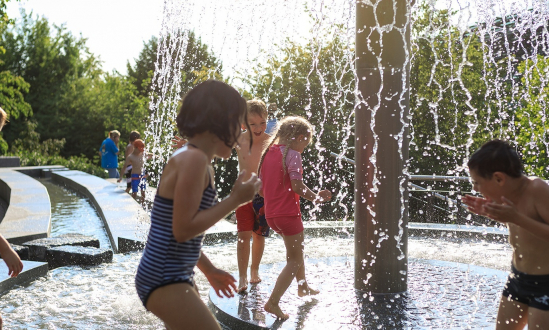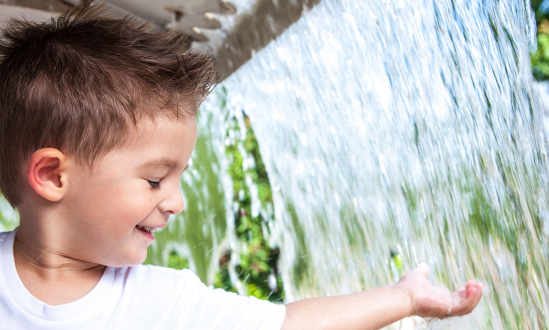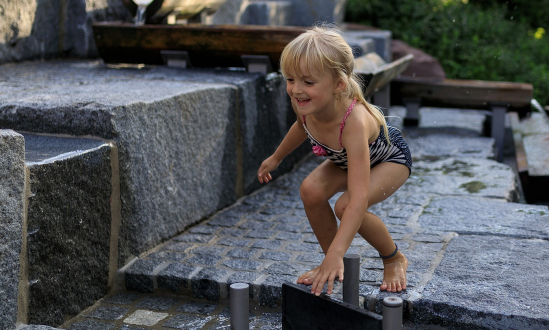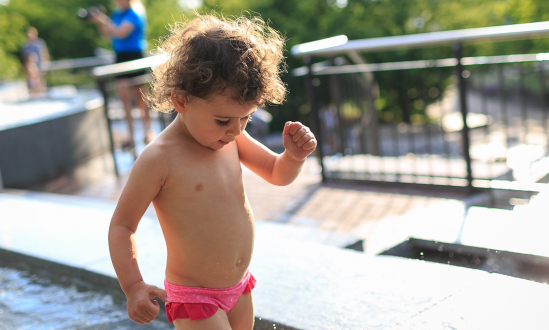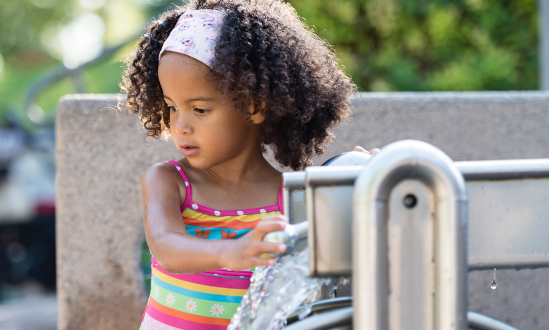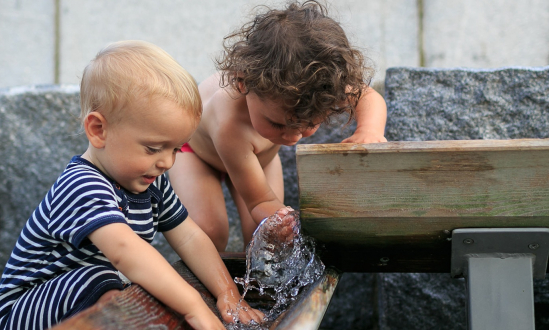 Water Area
On hot summer days various water playgrounds provide a refreshing dip.