Attractions PLAYMOBIL Fun Park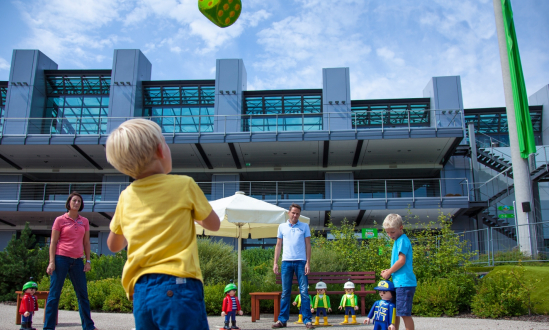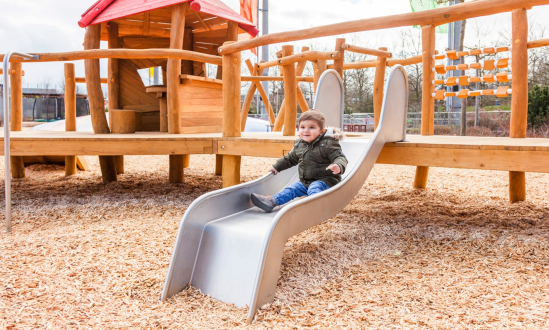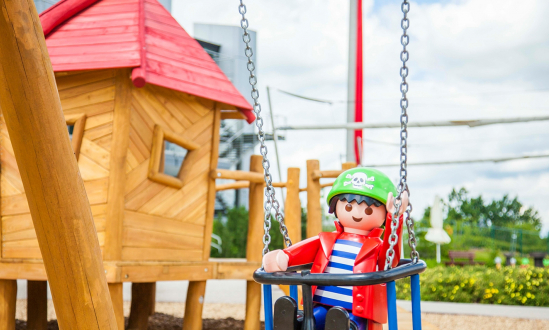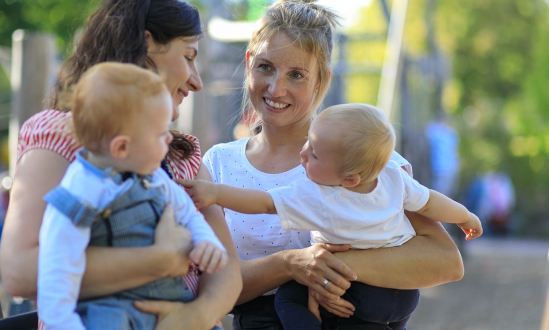 Action Park
Climb, scramble and balance - this is what active kids love: Climb up to dizzy heights, go down the slide and run across rope bridges.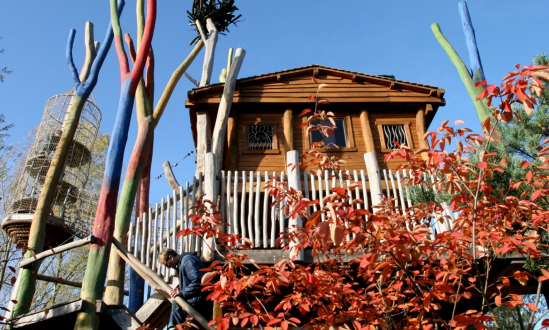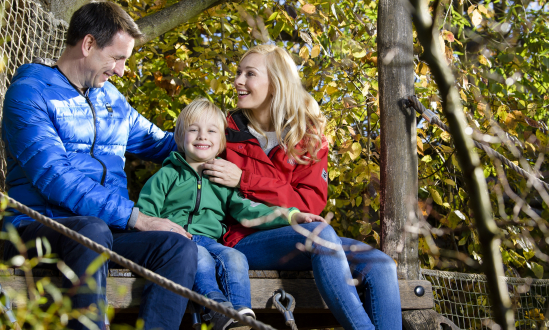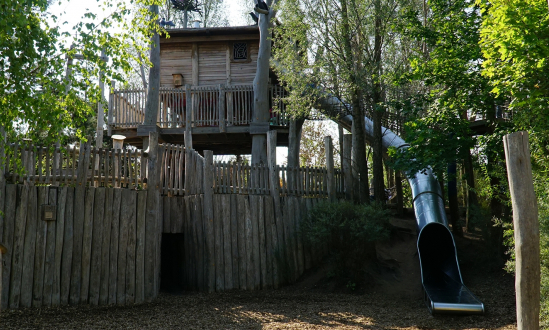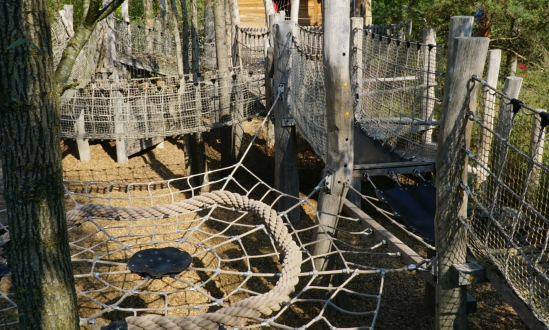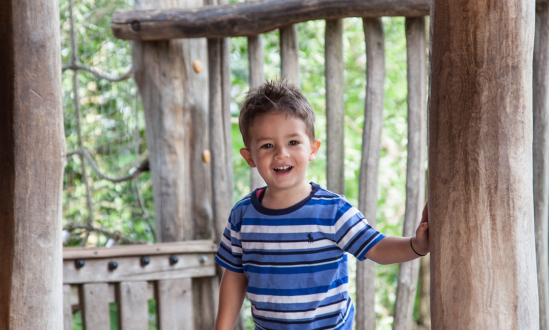 Adventure Tree House with dinos
For curious researchers, the world of the extinct primeval giants around the four-meter Tyrannosaurus Rex, the Triceratops mom with baby and the dino nest offers plenty to discover and experience.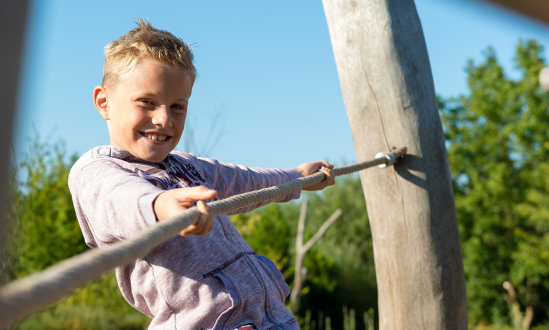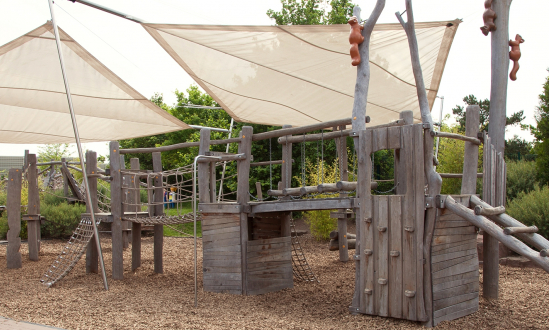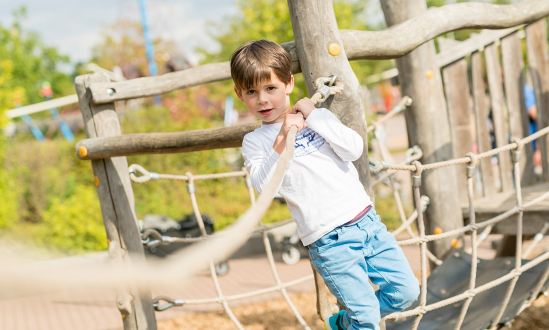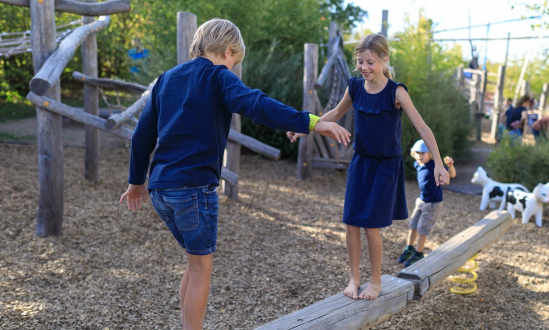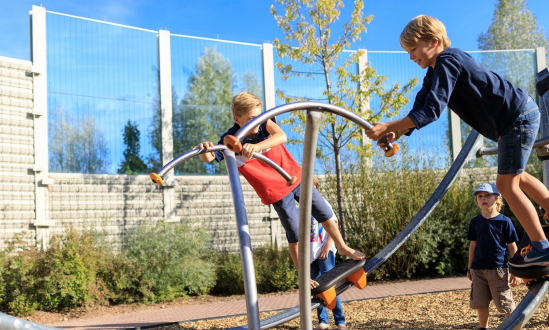 Balancing parcours
On various balancing courses, rope bridges and slack lines children of different ages can test their sense of balance and coordination.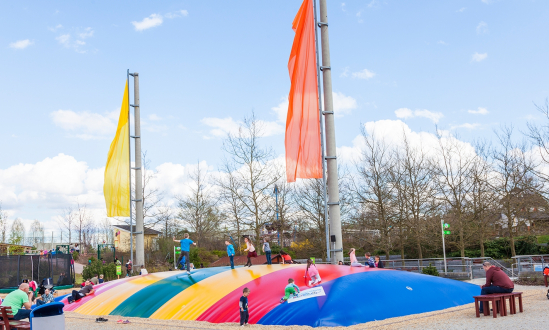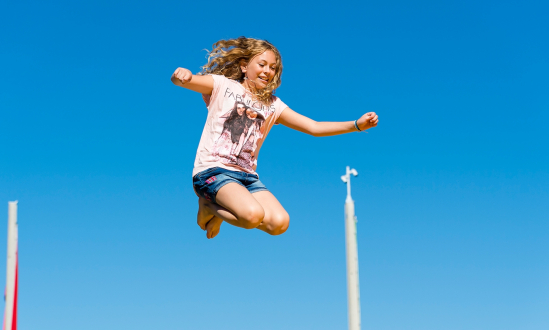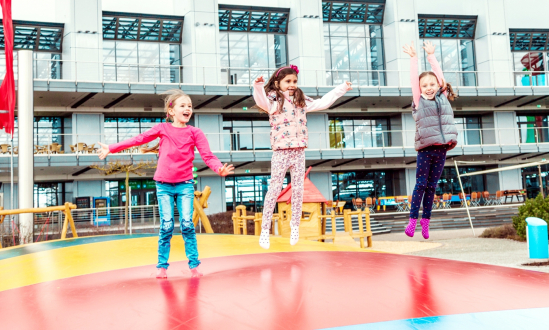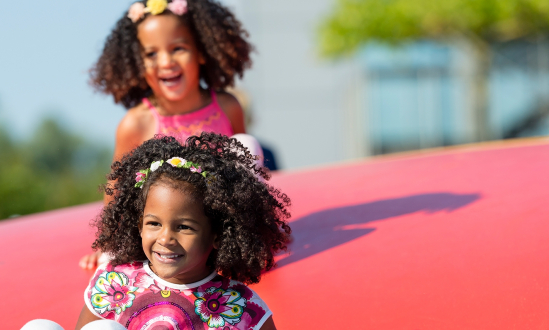 Bouncing Pillows
The new giant bouncing pillows and the two big trampolines guarantee ultimate fun and action for big and small.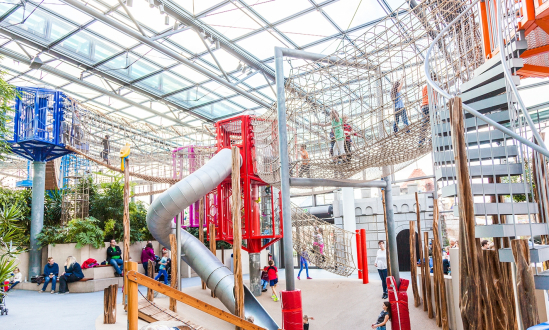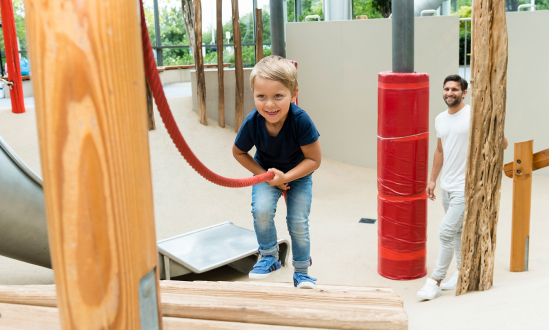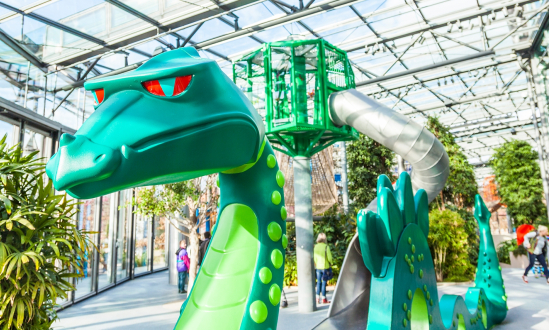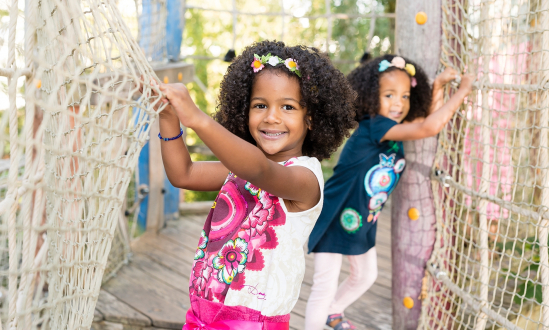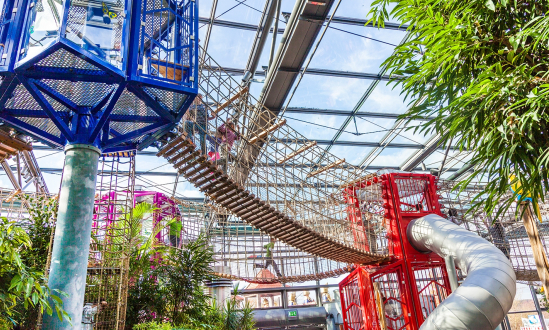 Climbing Area
The indoor Climbing Area next to the HOB Center is the place to be even on rainy or cold days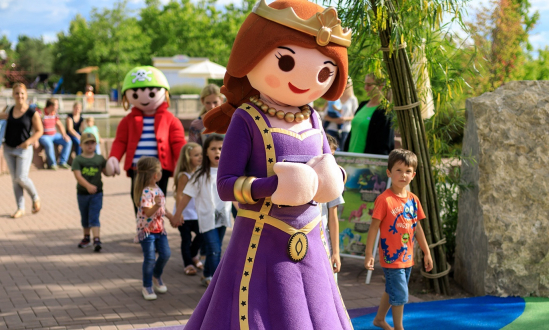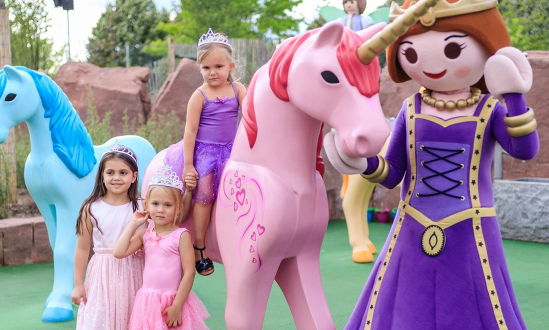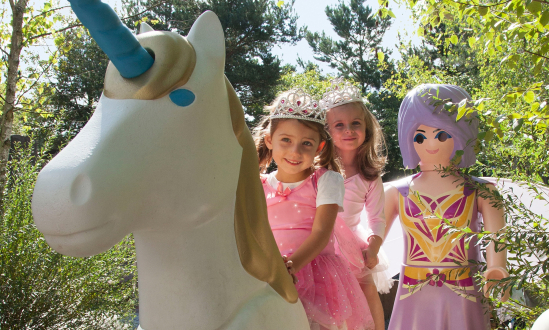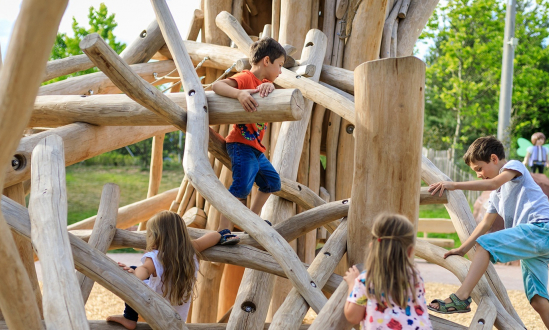 fairyland
Enter through the colorful rainbow into the magical realm of fairies and elves!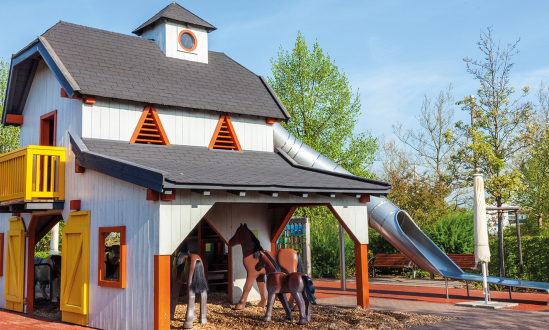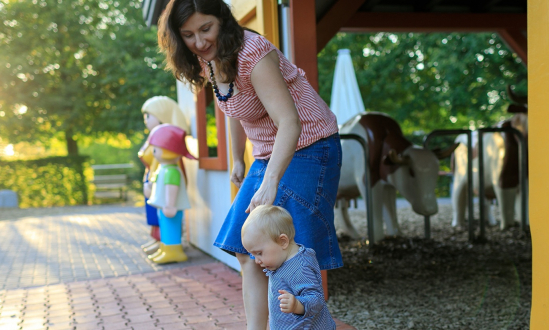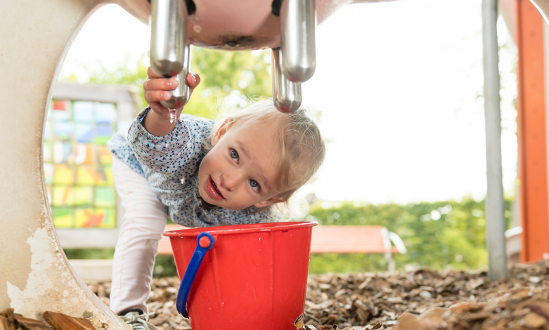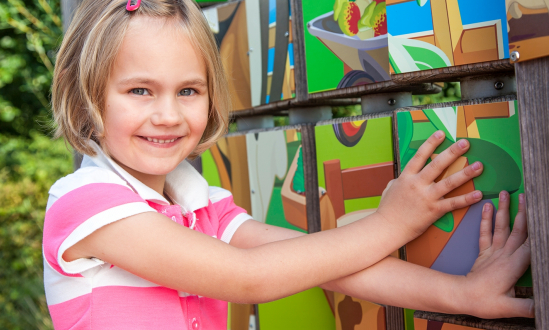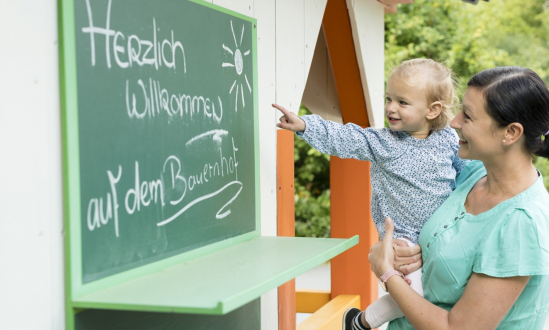 Farm
The amazing farm scenery teaches young visitors about the different tasks that have to be performed on the farm.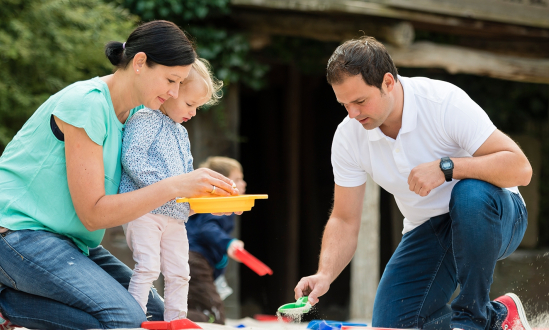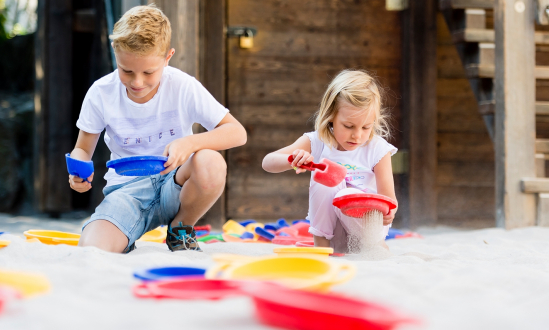 Goldmine
Feel the real gold rush fever!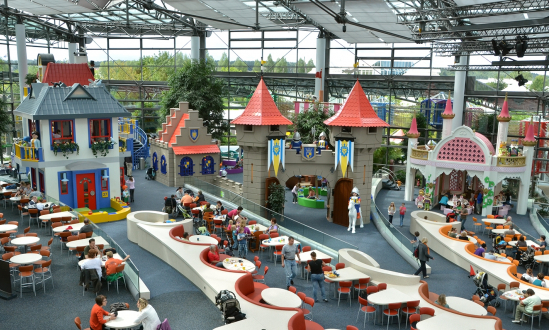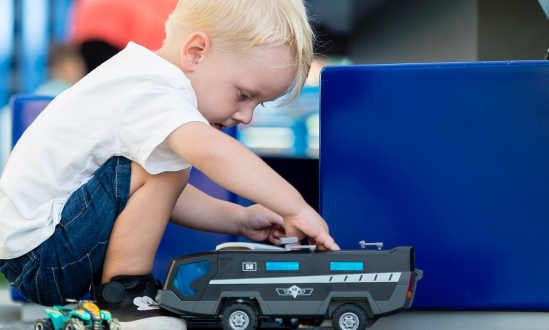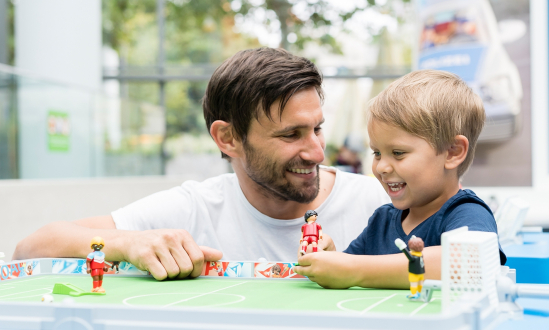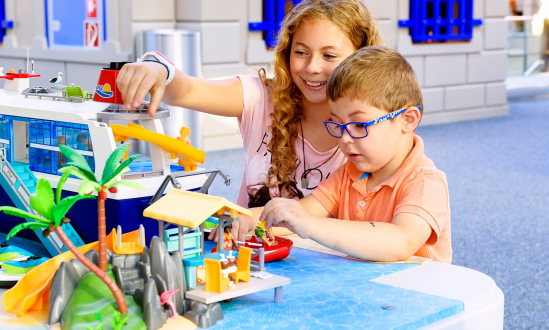 HOB-Center
On 5.000 m² weatherproof play fun is guaranteed. In the big indoor play city all PLAYMOBIL play worlds can be tested.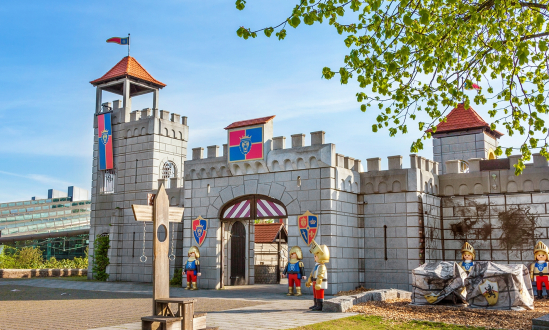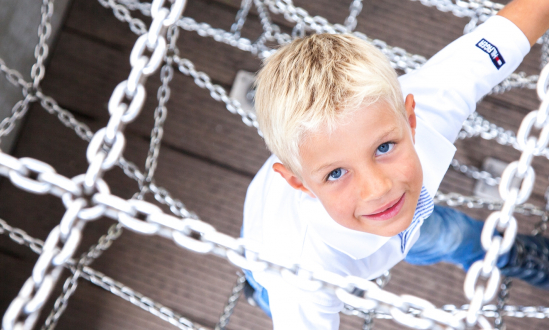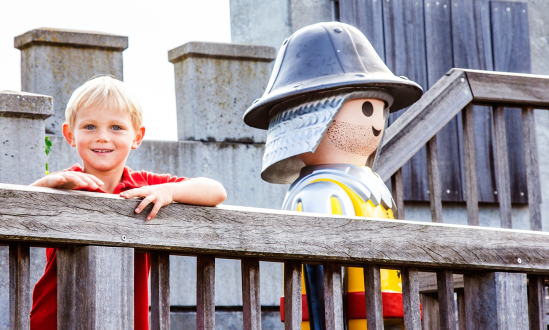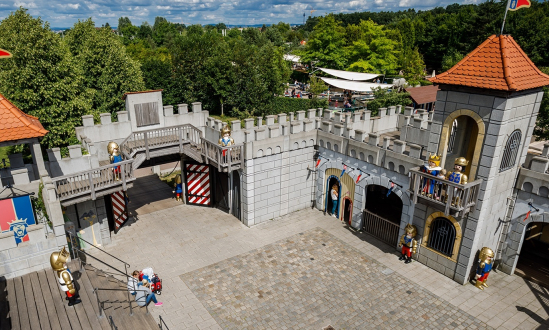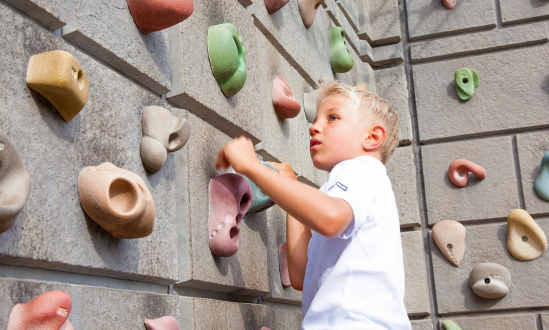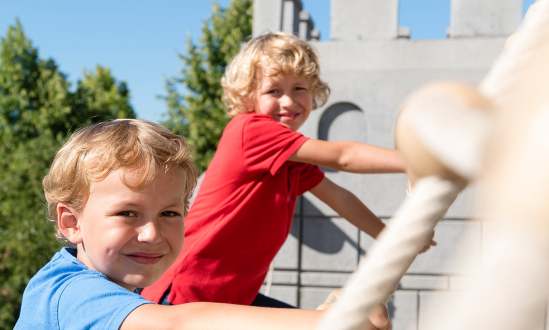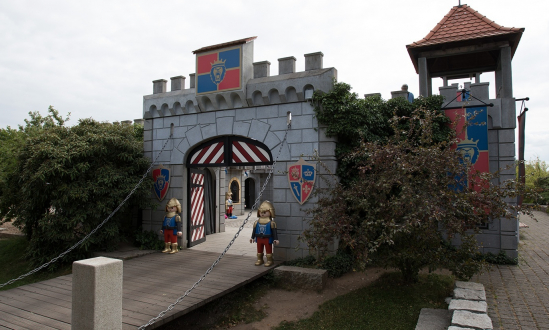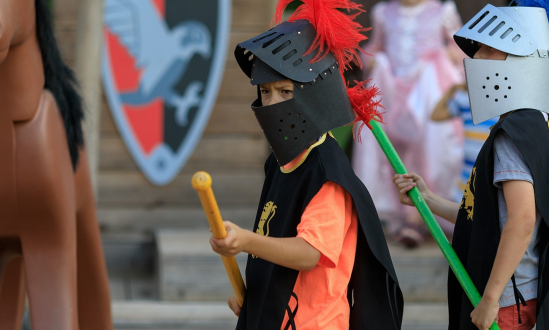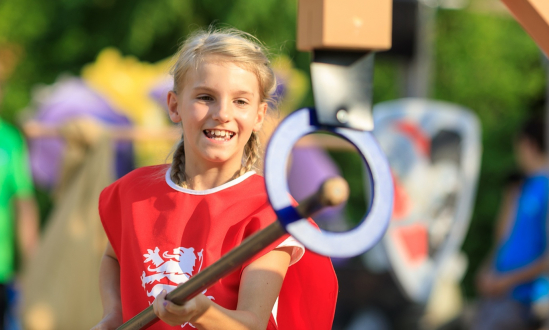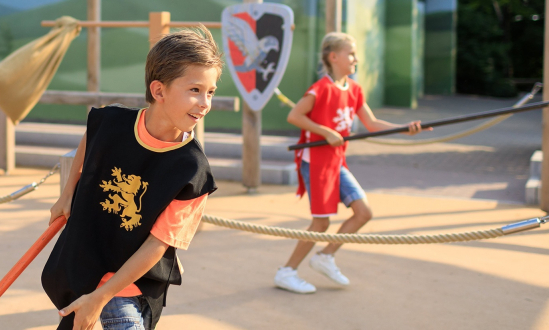 Knight's Castle
On the highest point of the park the Knight's Castle mightily emerges above the ground. Watch tower, dungeon, underground passage, hall of mirrors and throne room takes girls and boys back into medieval times.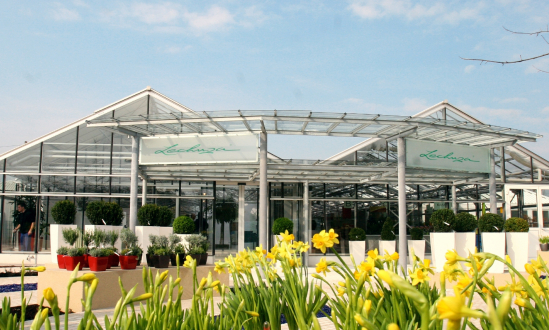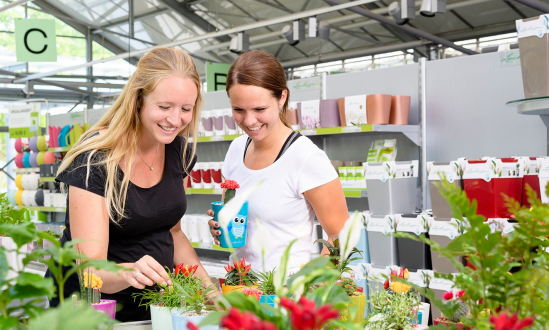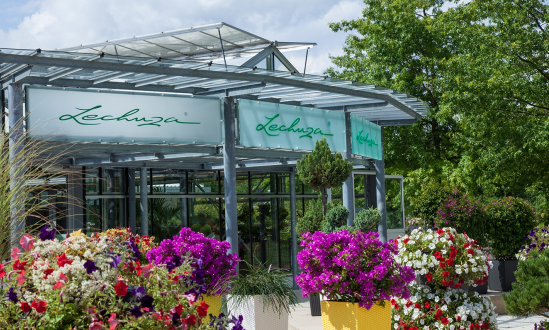 LECHUZA-Store
Dip into the world of exclusive planting pots with a special proven irrigation system and convince yourself of the unique LECHUZA quality.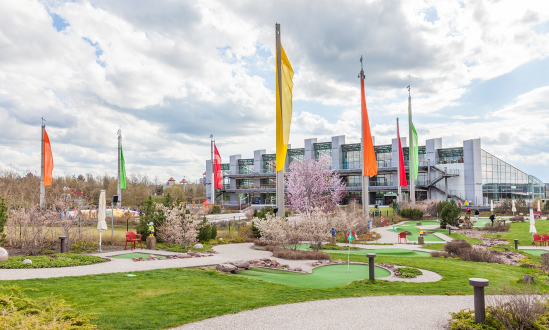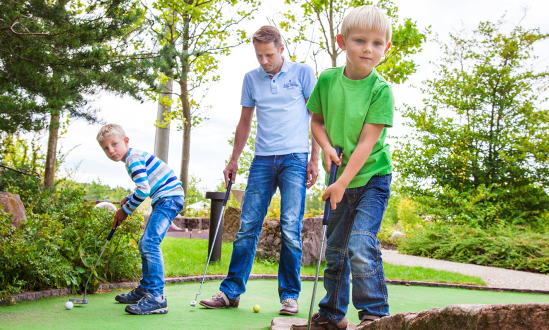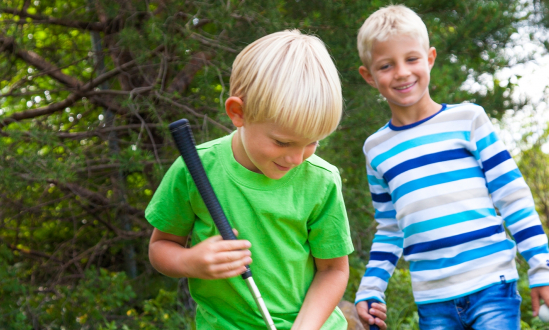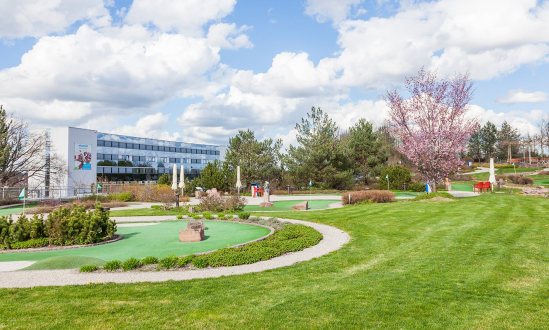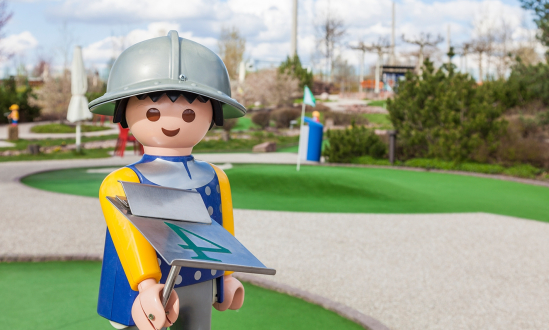 Mini-Golf Course
18 holes played on professional-grade Astroturf and spread over a unique 5,000 m² park. Sand bunkers, stone bridges, tunnels, and much more besides guarantee an exciting game.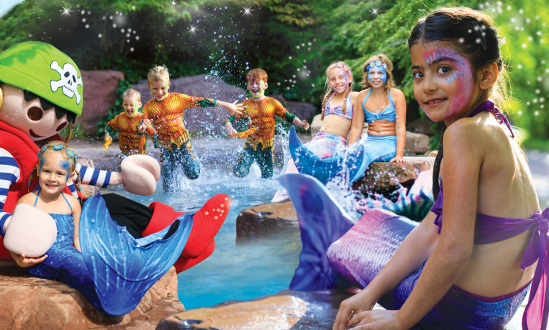 New 2020: Mermaid Kingdom
Dive into a colourful coral world and visit the PLAYMOBIL mermaids in XXL. Here, you can splash around, style the mermaids' long hair or get creative in the sand!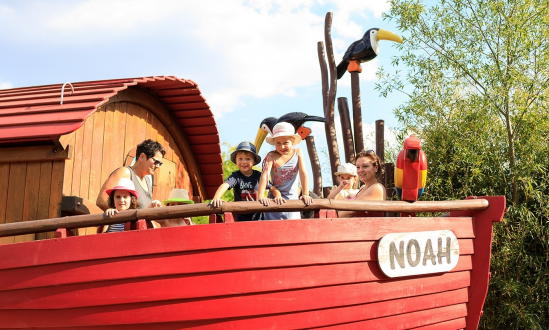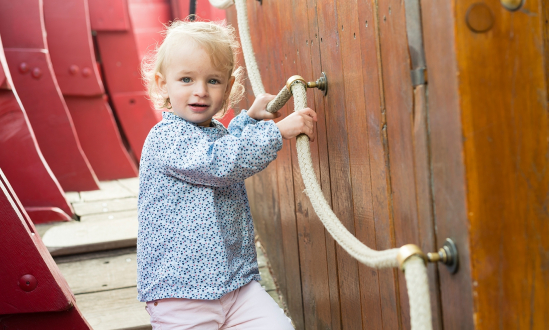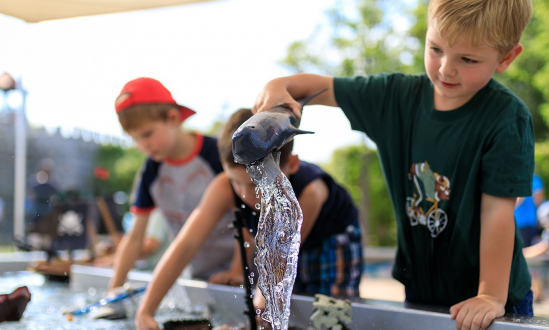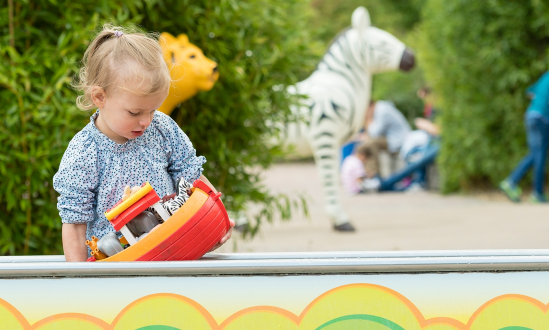 Noah's Ark
On hot summer days various water playgrounds can be used for a refreshing dip. At Noah's Ark the complete PLAYMOBIL fleet is available for cool water play fun.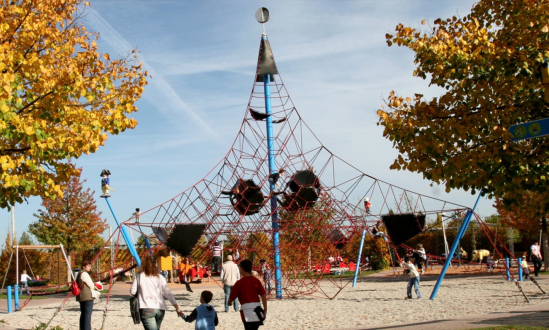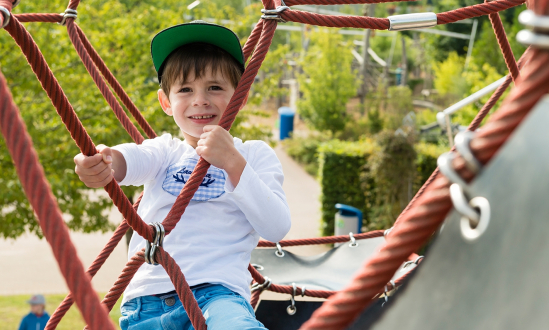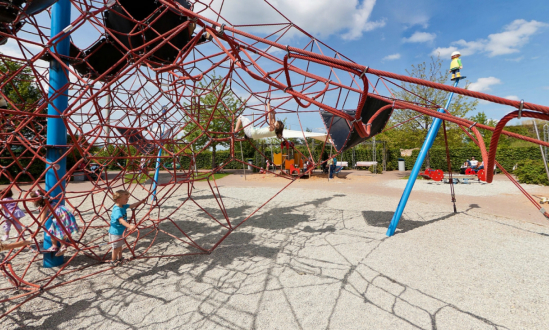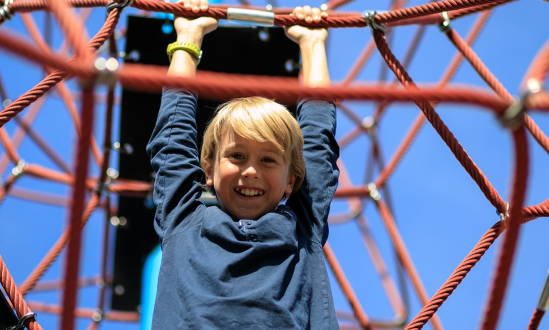 Octa Climbing Net
This is what active kids love: Climb up to dizzy heights. it's time to go all out on the Octa Climbing Net!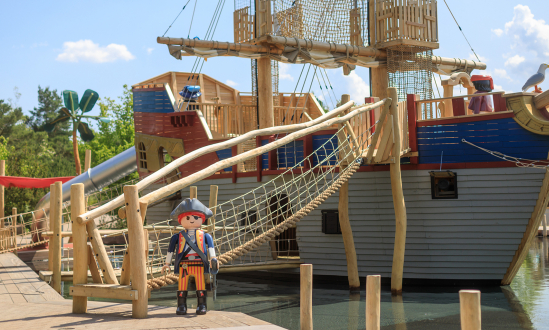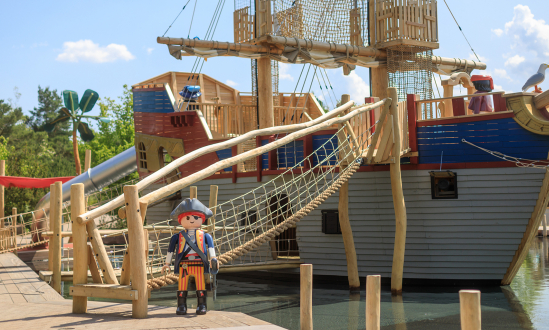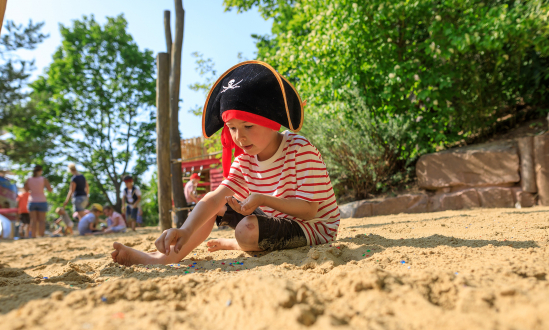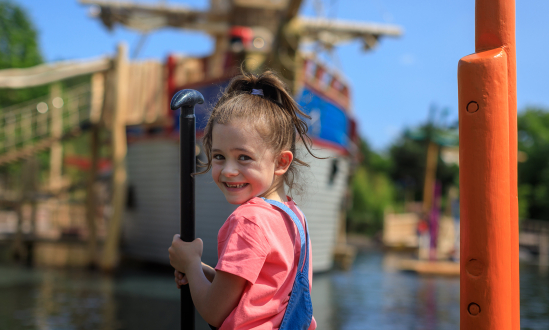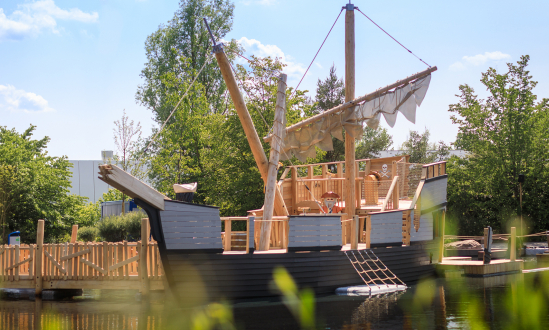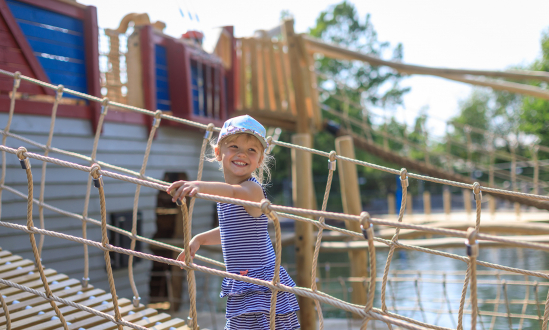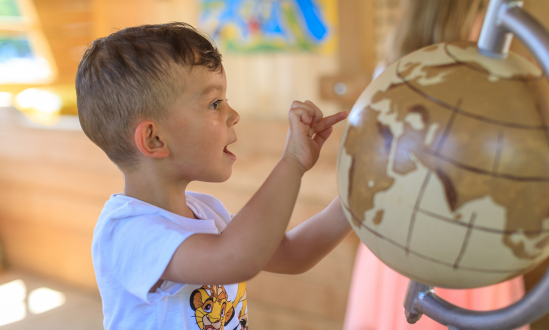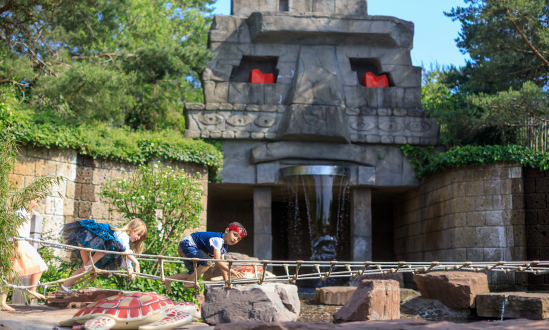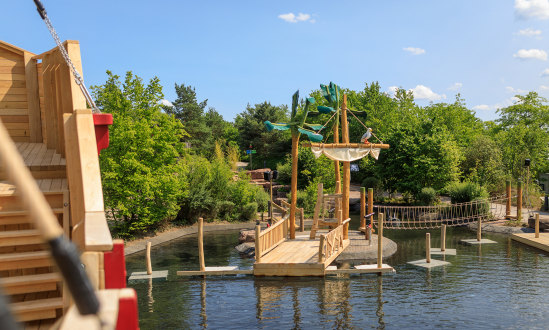 Pirate Ship
Full speed ahead! After being redesigned and extended to 5,300 m², the new pirate area is now inviting you to great adventures!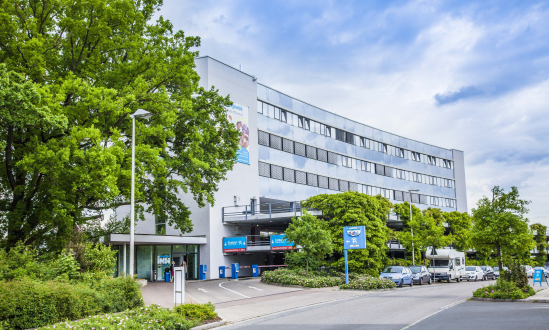 PLAYMOBIL-Hotel
The family-friendly PLAYMOBIL-Hotel is ready to welcome visitors planning a stopover on their journey or an extended visit to the PLAYMOBIL Fun Park.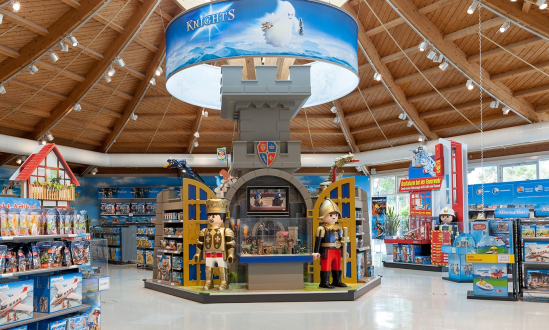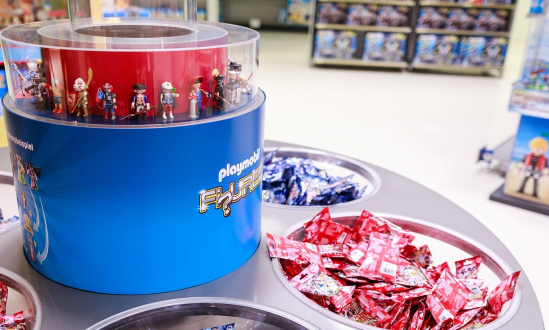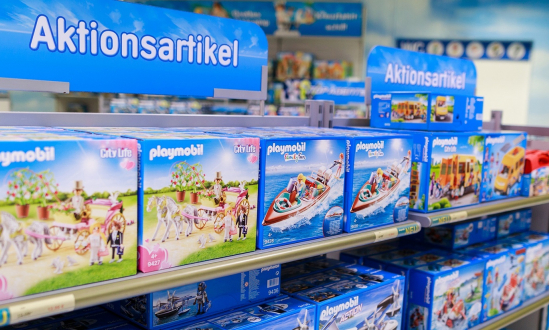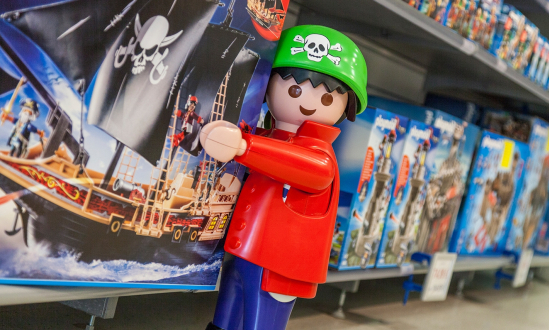 PLAYMOBIL-Shop
The PLAYMOBIL Shop leaves no wish unfulfilled. Exclusive Direct Service articles, accessories and cheap bargains complete the regular PLAYMOBIL assortment.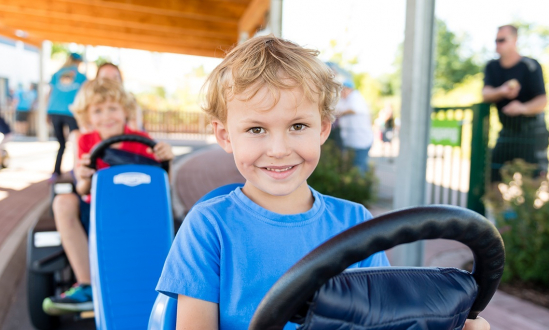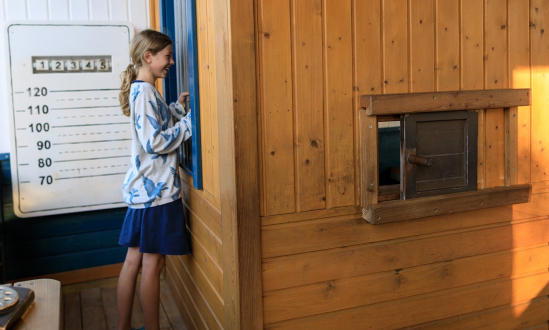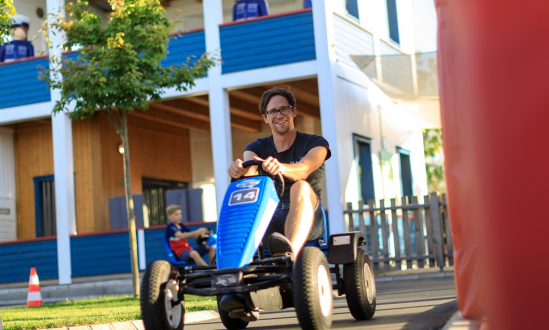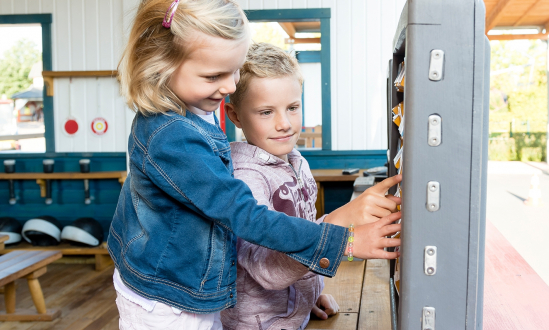 Police station
Thrilling car chase in the PLAYMOBIL-FunPark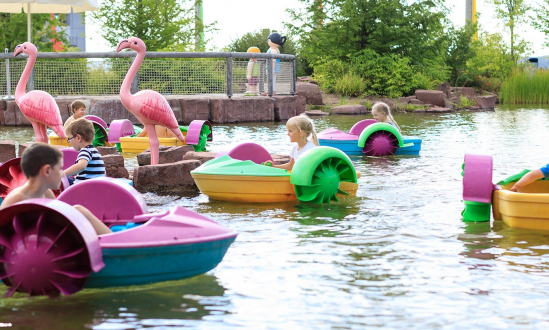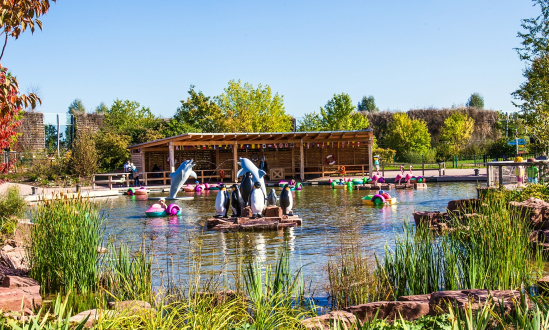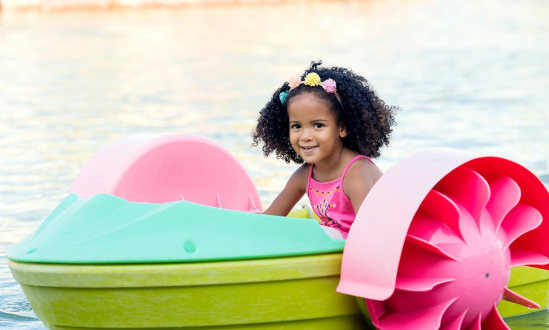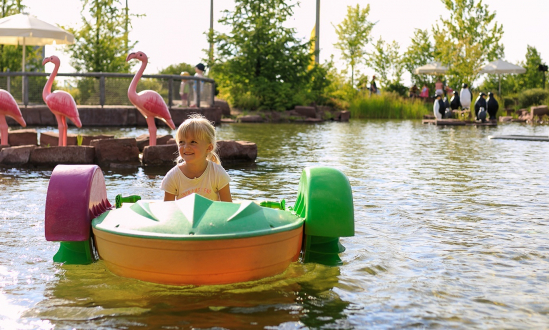 Power paddle boats
On your paddles, get set, go! The colourful paddle boats invite children aged four years and older to engage in active paddle fun across the lake.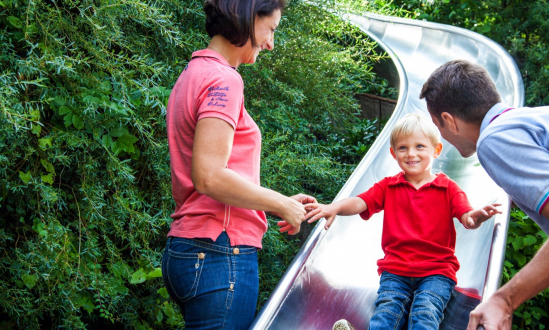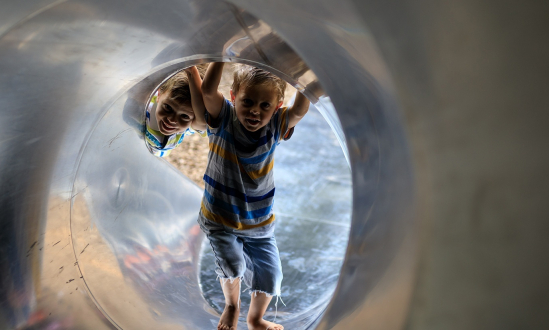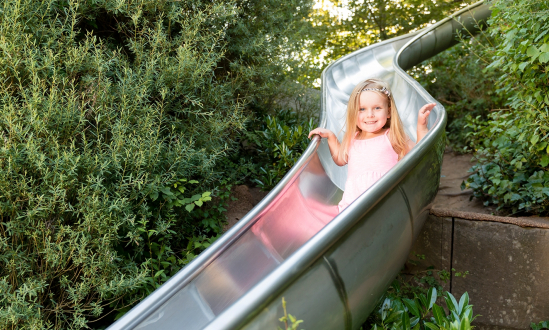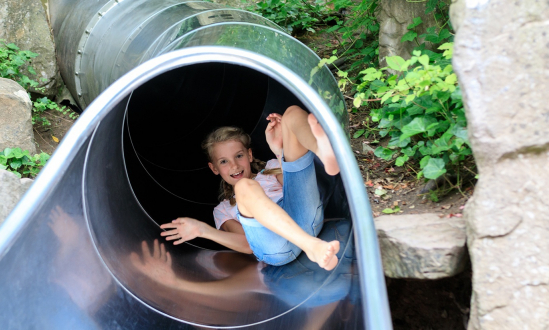 Slide Slope
This is what active kids love. It's time to go all out on the Slide Slope!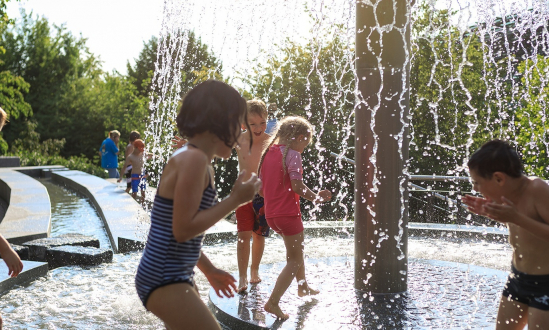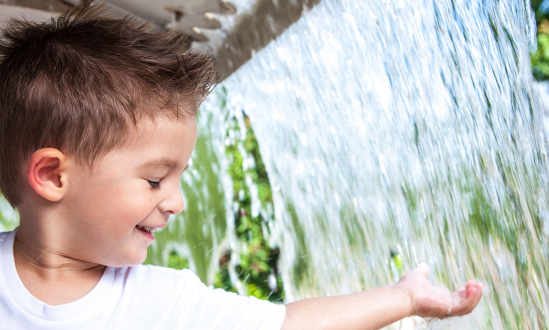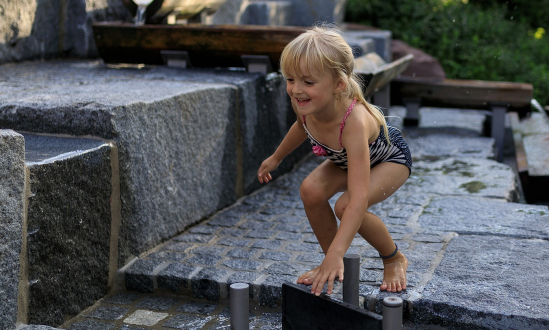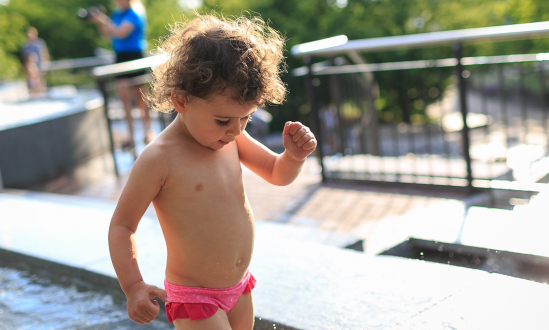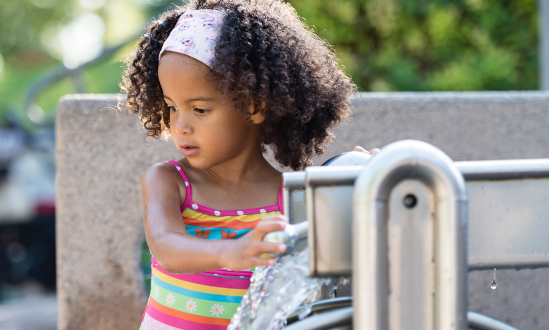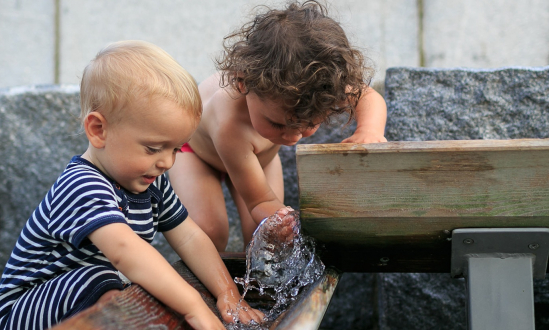 Water area
On hot summer days various water playgrounds can be used for a refreshing dip.